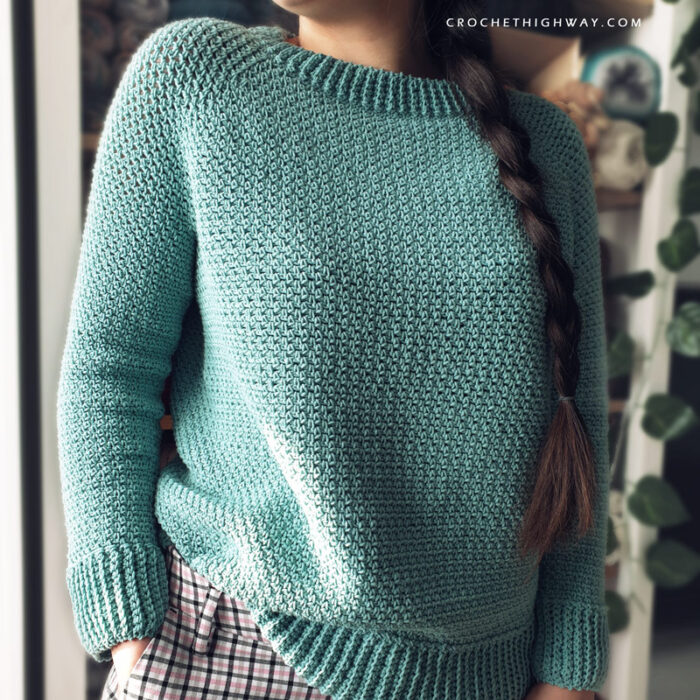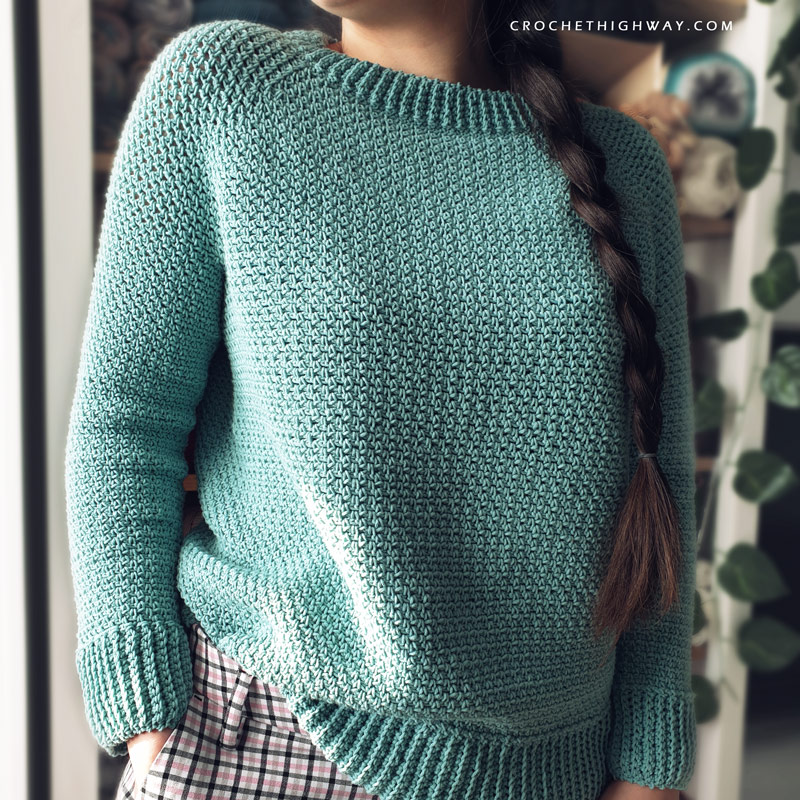 This super versatile, top-down sweater is specifically designed to help you put all those DK scraps to good use.
The simple yet meditative moss stitch encourages your yarn to do most of the talking, while also allowing for some mind-blowing color blocking ideas. The sweater can also be worked up in a single color, for a timeless wardrobe staple.
Consider this pattern your blank canvas and let your imagination run wild!