Tulips Crochet Collection
Textured crochet tulips to adorn both your wardrobe and your home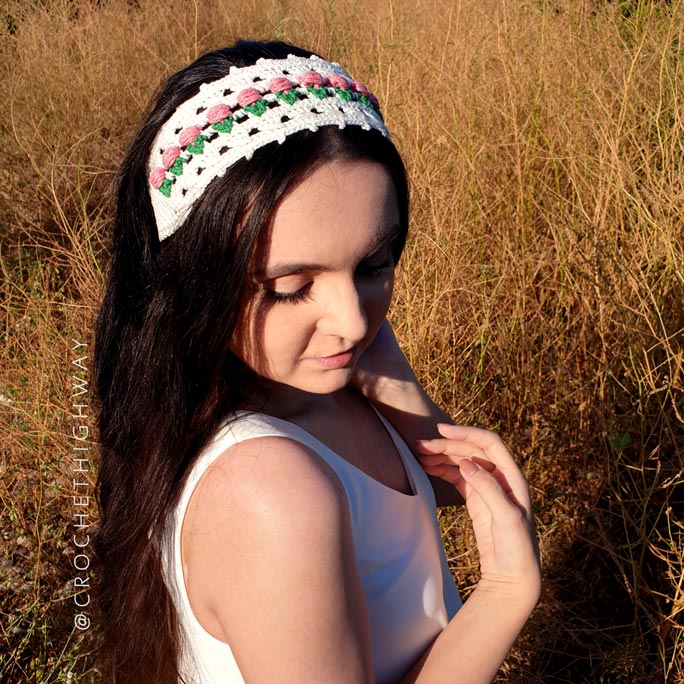 Spring is a playful and blossoming time, and so is the "For the Love of Tulips" Headband! With its crisp & textured lace made up of criss-cross stitches, adorned with three dimensional & luscious tulip flowers and bordered by a round of ever-so-delicate picots, this headband is an elegant accessory that wants to make you and your little ones feel like queens and princesses. Whatever the season, this graceful headband will make you feel all the spring vibes!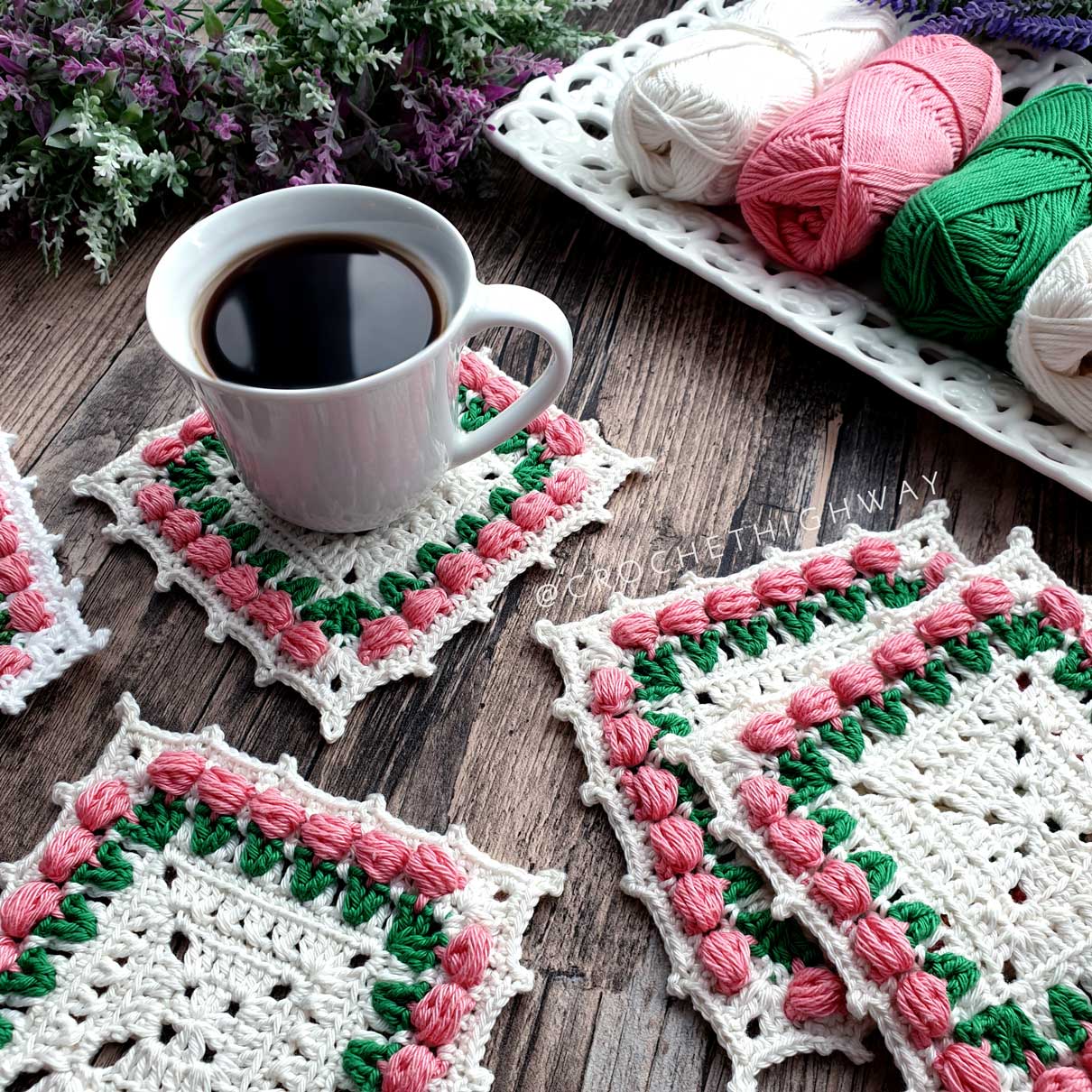 The "For the Love of Tulips" Coaster is not your ordinary granny square coaster. The crisp cotton fiber worked with an undersized hook creates loads of stitch definition and a thick, durable fabric. The lacey stitches breathe a vintage vibe throughout the design, while the rows of plump tulip flowers peeking out truly transform this motif into a modern crochet décor piece. One coaster takes roughly 2 hours to create, but before you finish your first one, you'll already be planning your color combos for the next ones.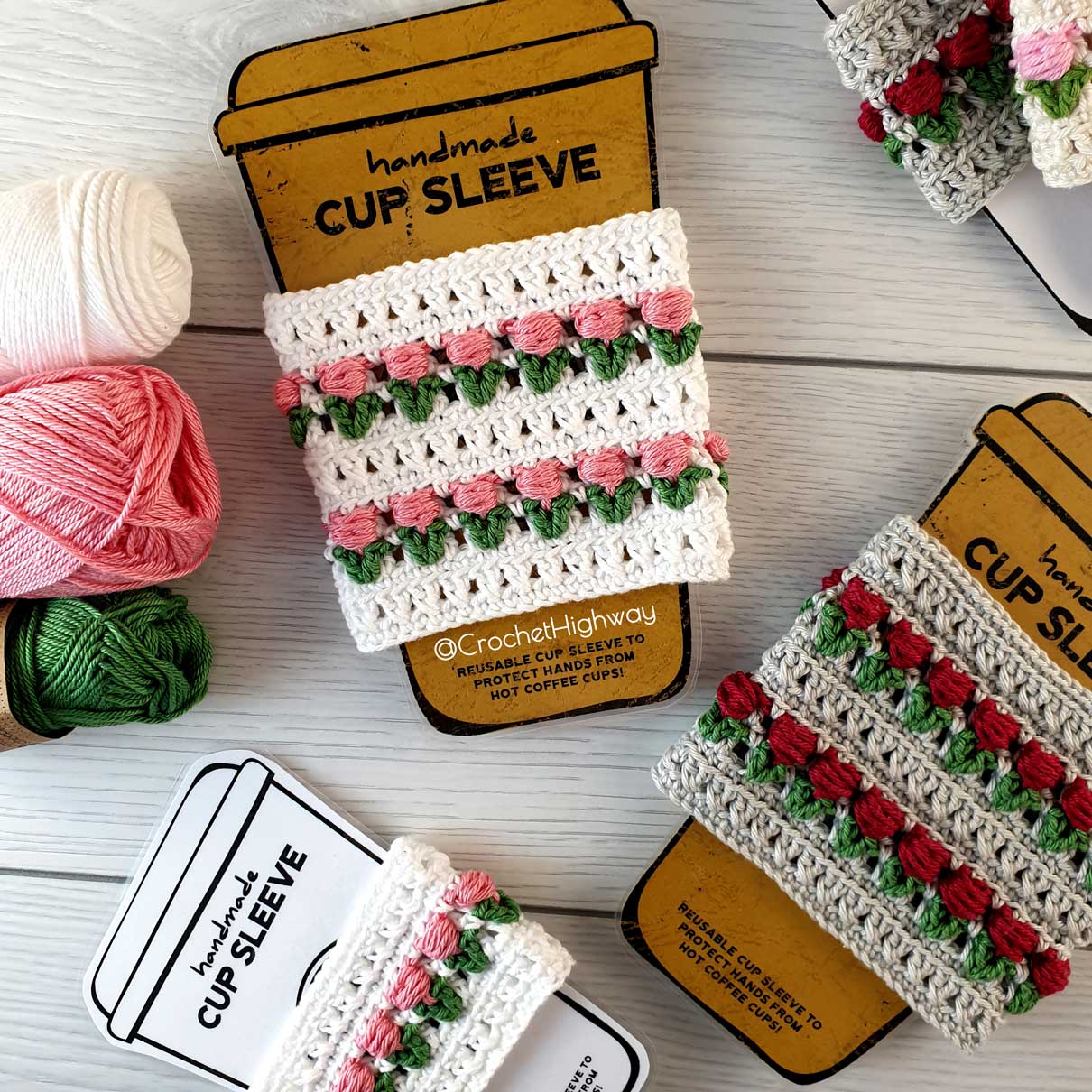 Who doesn't love tulips? This easy-to-follow crochet pattern is the perfect idea for a gift this spring season! For all lovers of coffee, tea, or hot cocoa, you can now enjoy your drink in style while also keeping your hands safe!