For the Love of Tulips Tank
Instant class and elegance with this beautifully textured yoke
Disclaimer: Some links on this page are affiliate links. This means that, if you click through the links and make a purchase, I may earn a small commission at no additional cost to you.
Introducing the ultimate crochet yoke: a collar so beautifully textured and intricate, you'll have people wondering whether it's indeed made with yarn and a hook, or if it's literally sculpted.
Featuring the signature plump tulip flowers from my Tulips Crochet Collection—my own interpretation of a crochet tulip stitch, the color possibilities for this crochet tank top are endless! Dress it up with a skirt for date night, or dress it down with a pair of jeans for a casual get-together—this tank will make you feel special wherever you go 🌷
Scroll down to the end of the page where I provide a photo gallery of my testers' work. You can draw inspiration from a variety of beautiful color schemes.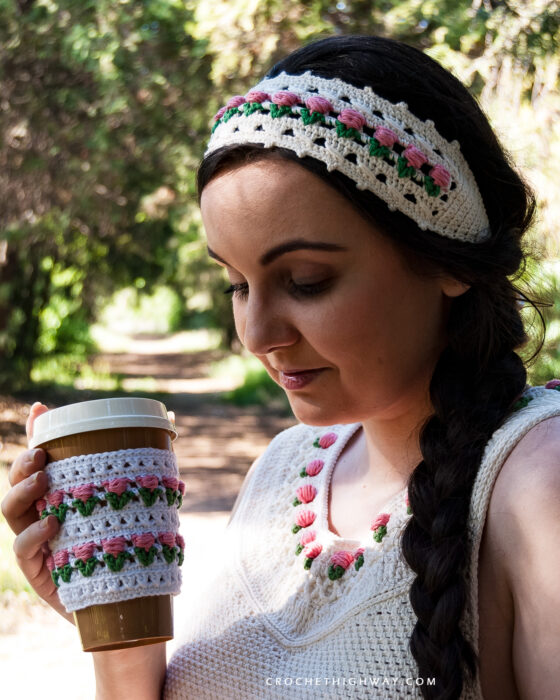 The For the Love of Tulips Tank is constructed from the top down, starting with the circular yoke.
The body employs a series of short rows to make the transition from the rounded collar, with the back neck raised so the top sits nicely on your shoulders and back.
The rest of the tank is then worked normally in the round featuring the beautifully textured moss stitch. Lastly, a slip stitch edging is added around the armholes for that perfect finish.
Using a small hook, the fabric is dense and not at all see through, allowing you to wear this with or without a bra on hot summer days! You can also throw this tank on top of a white shirt for a classy and chic outfit to wear to the office.
Adorn your neck with texture and tulips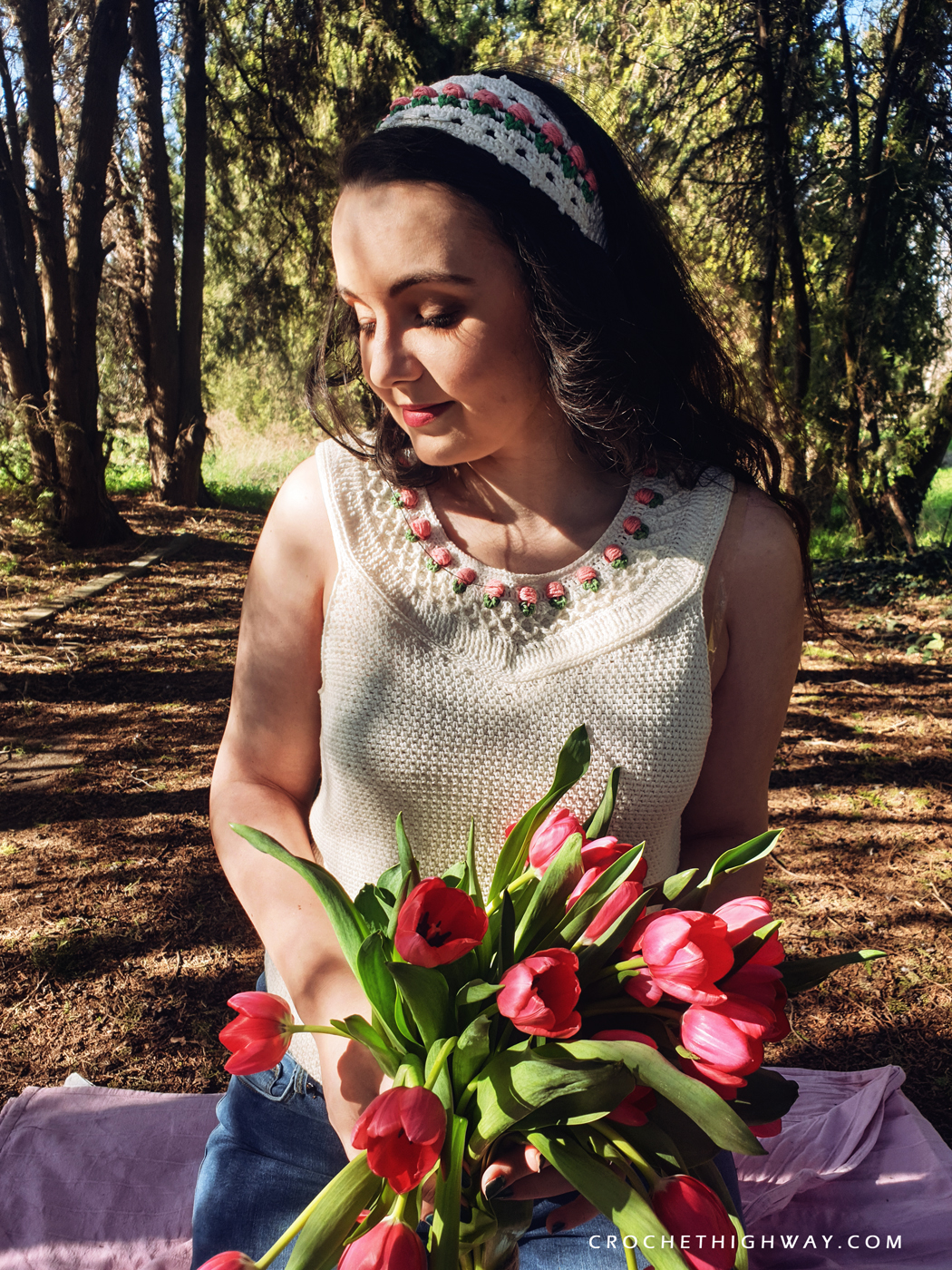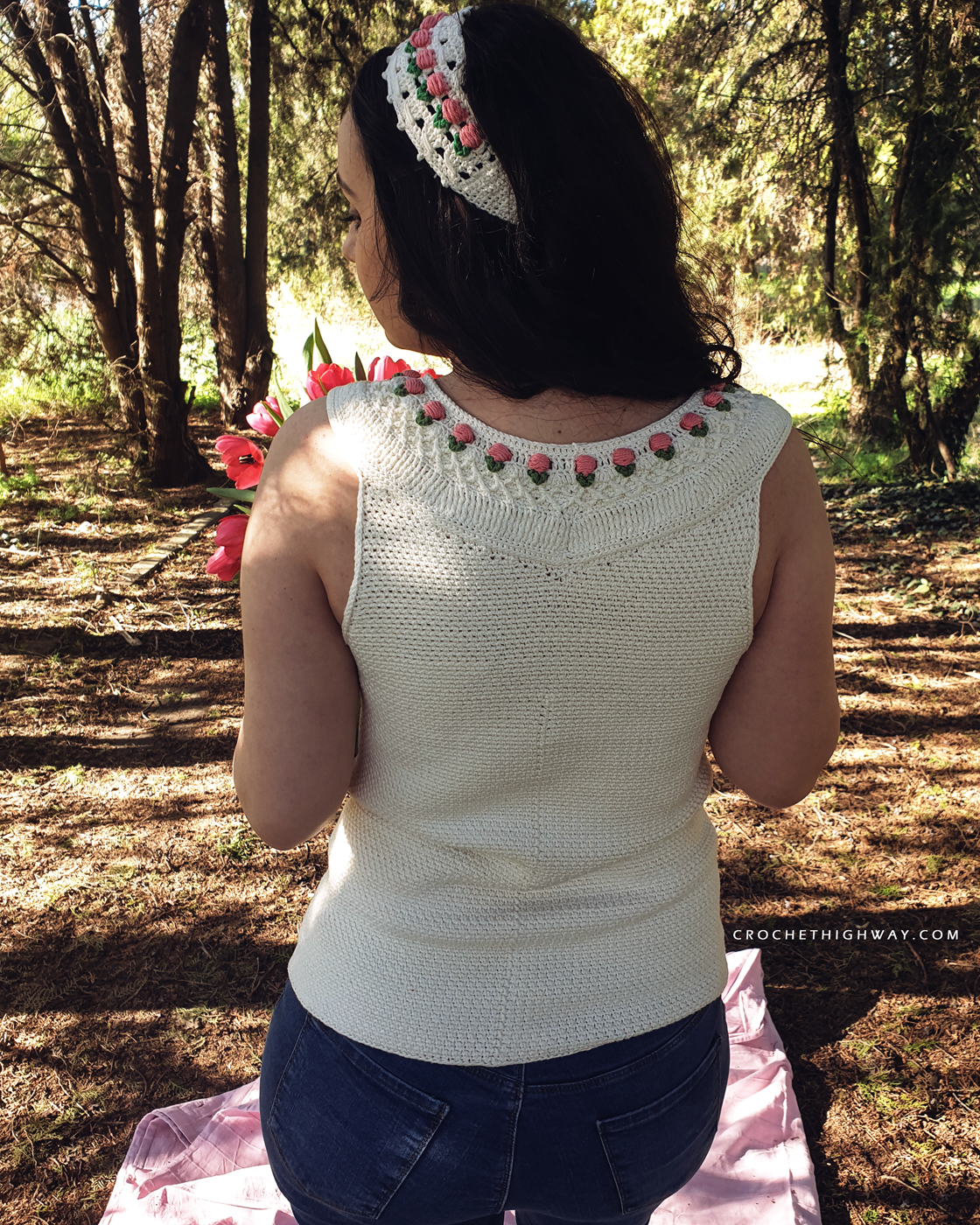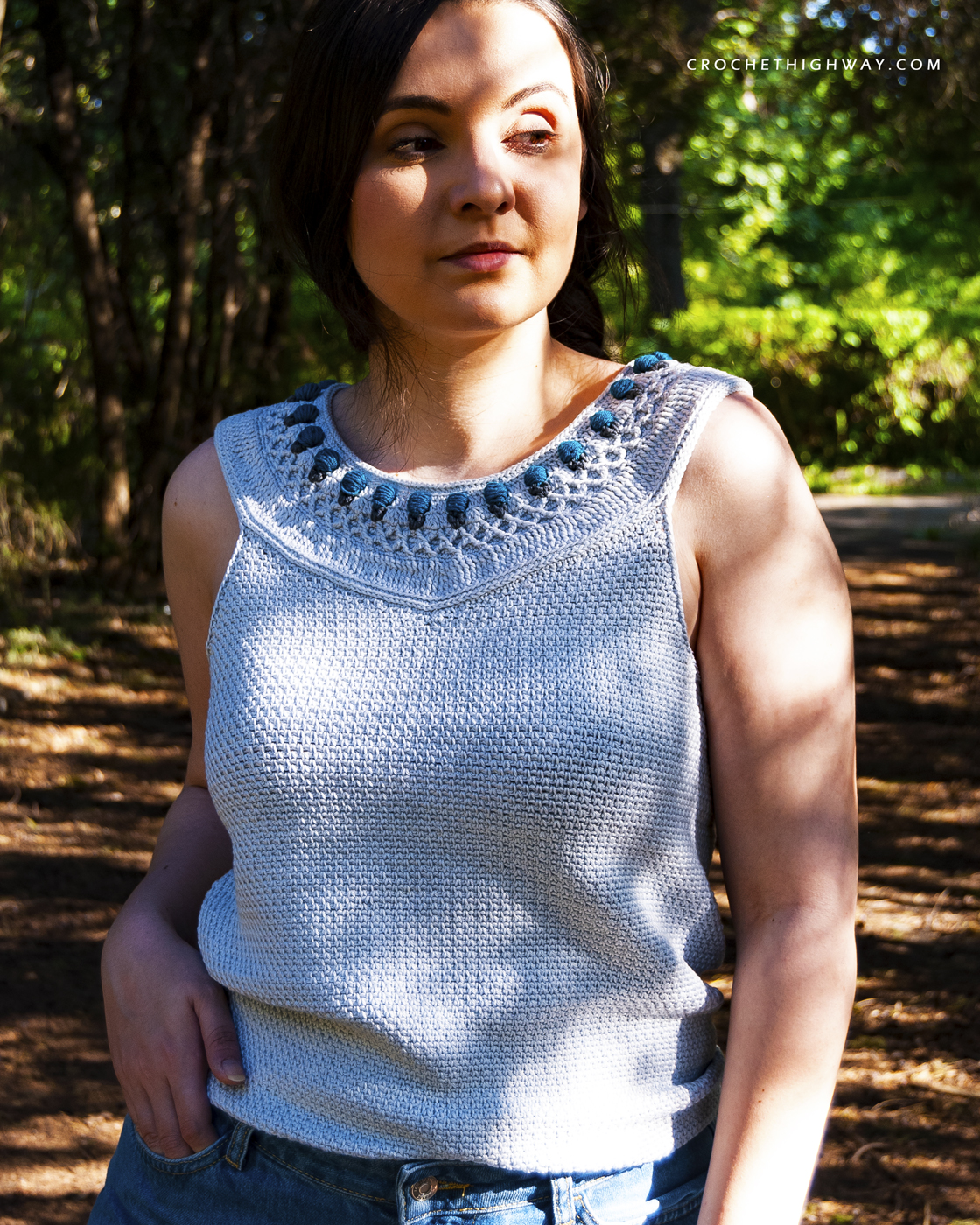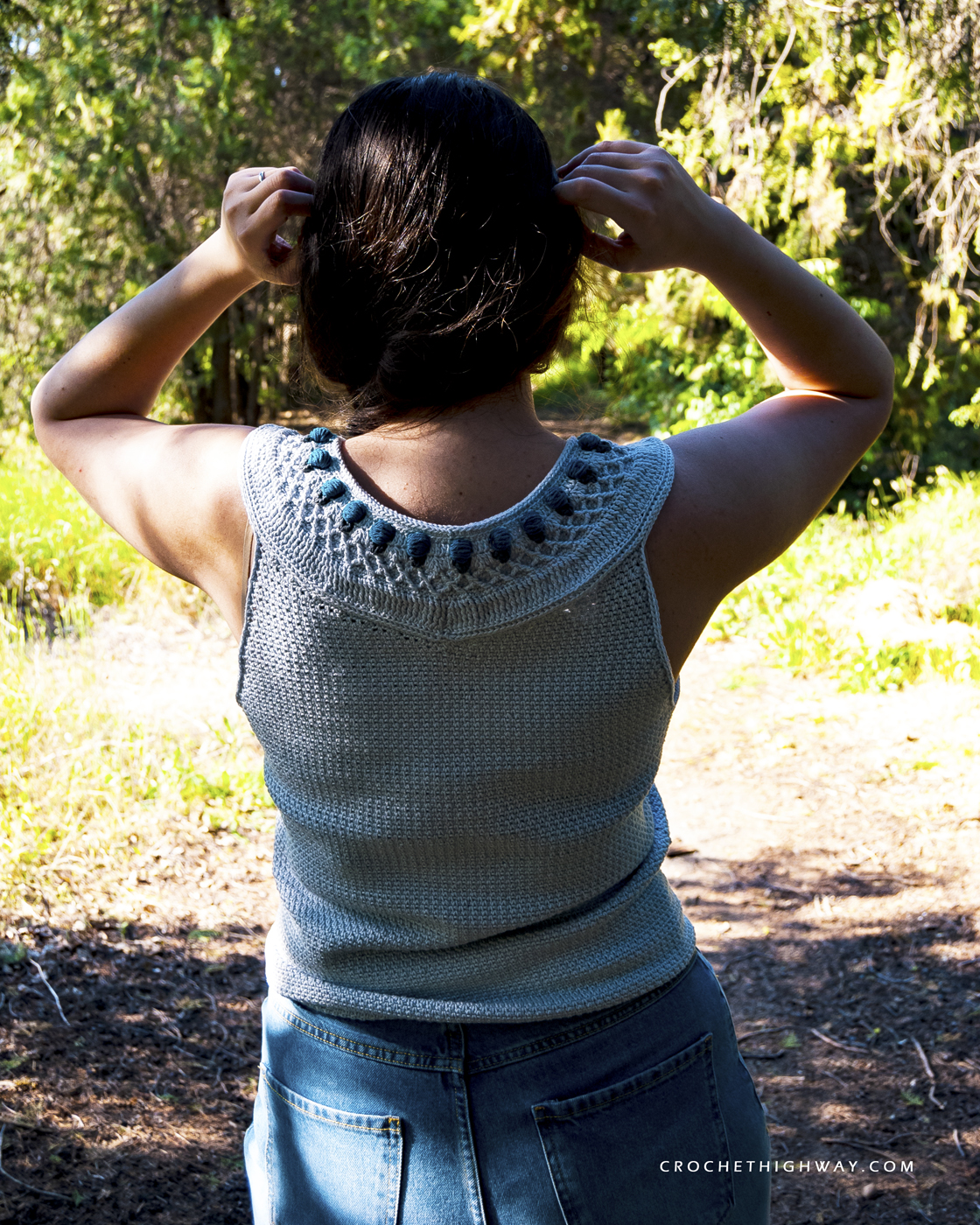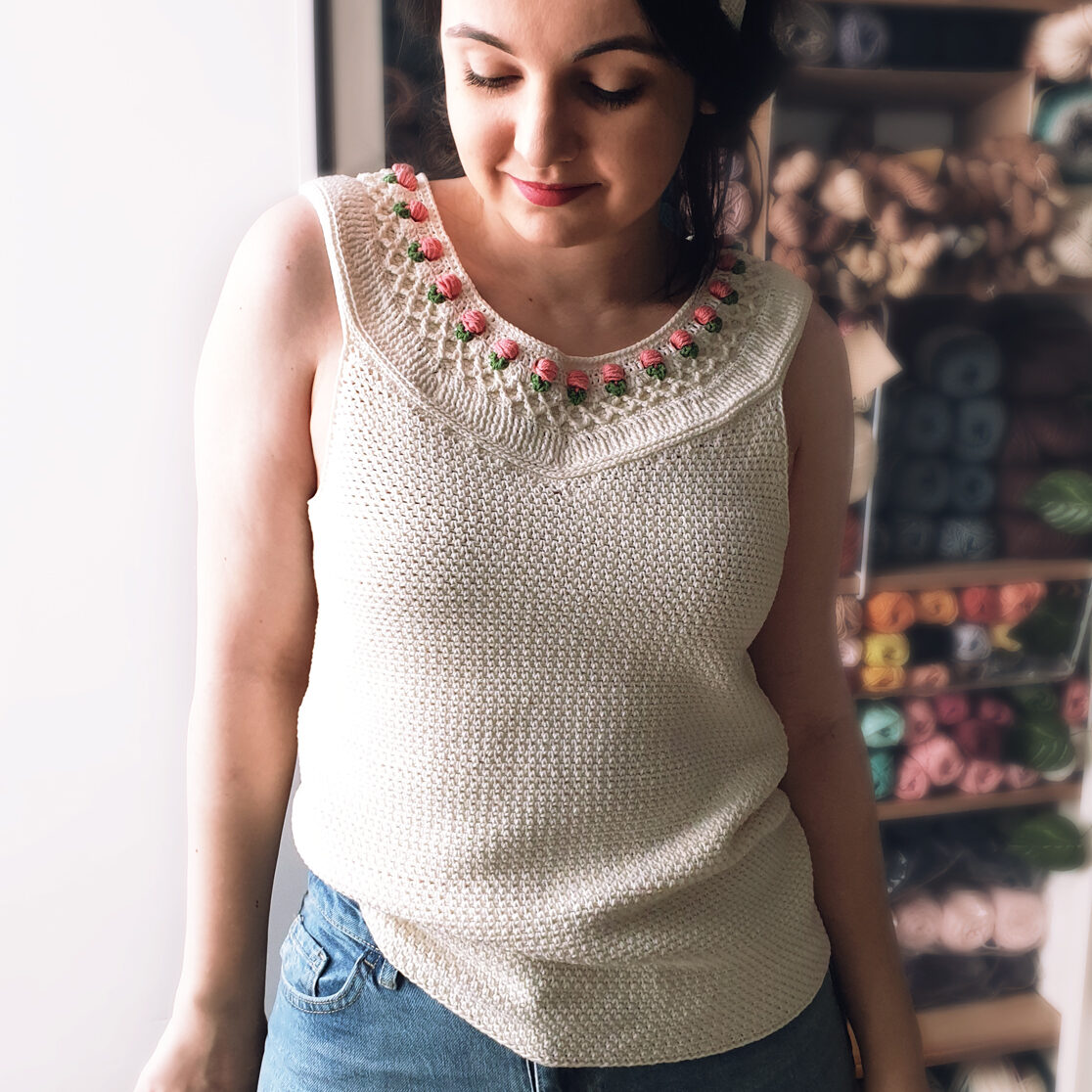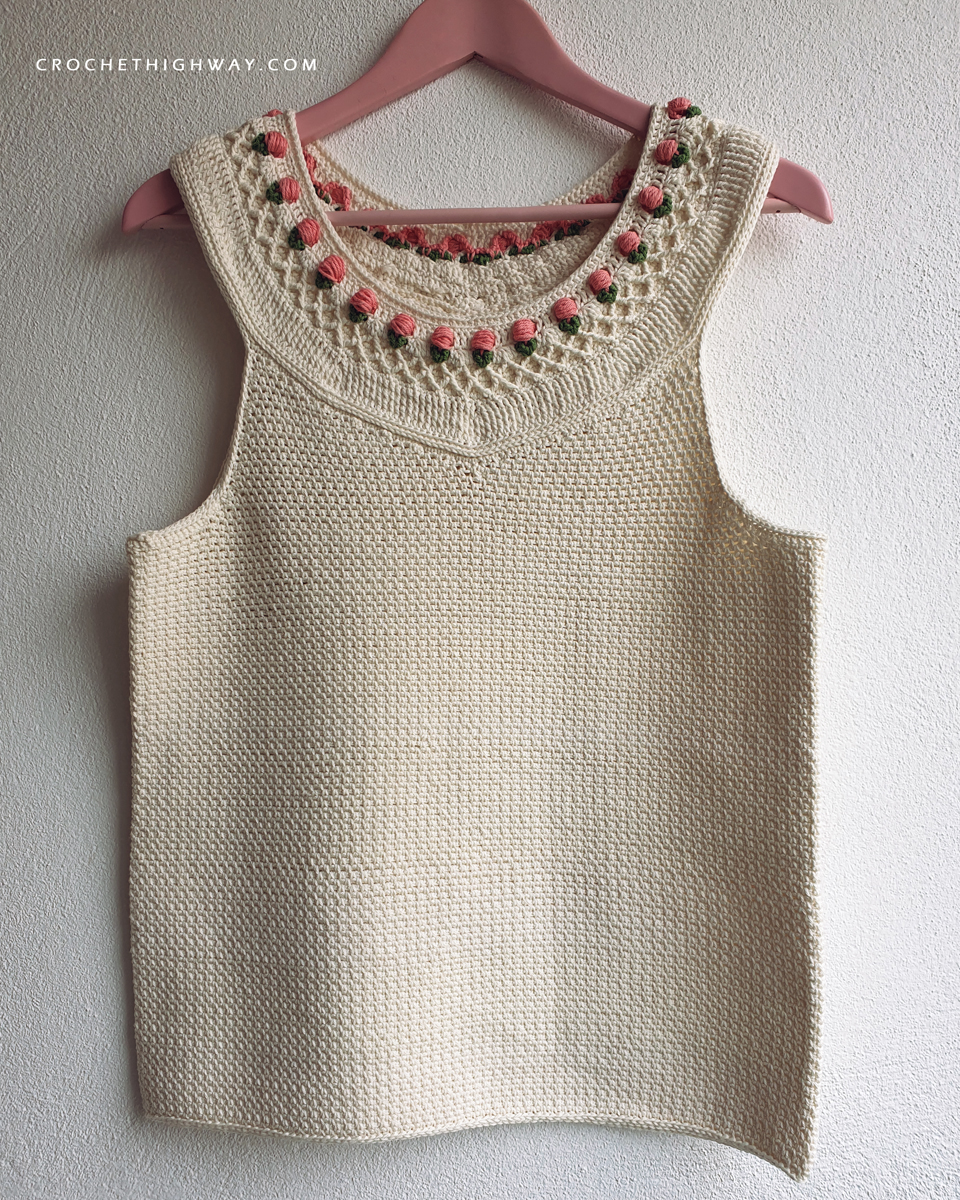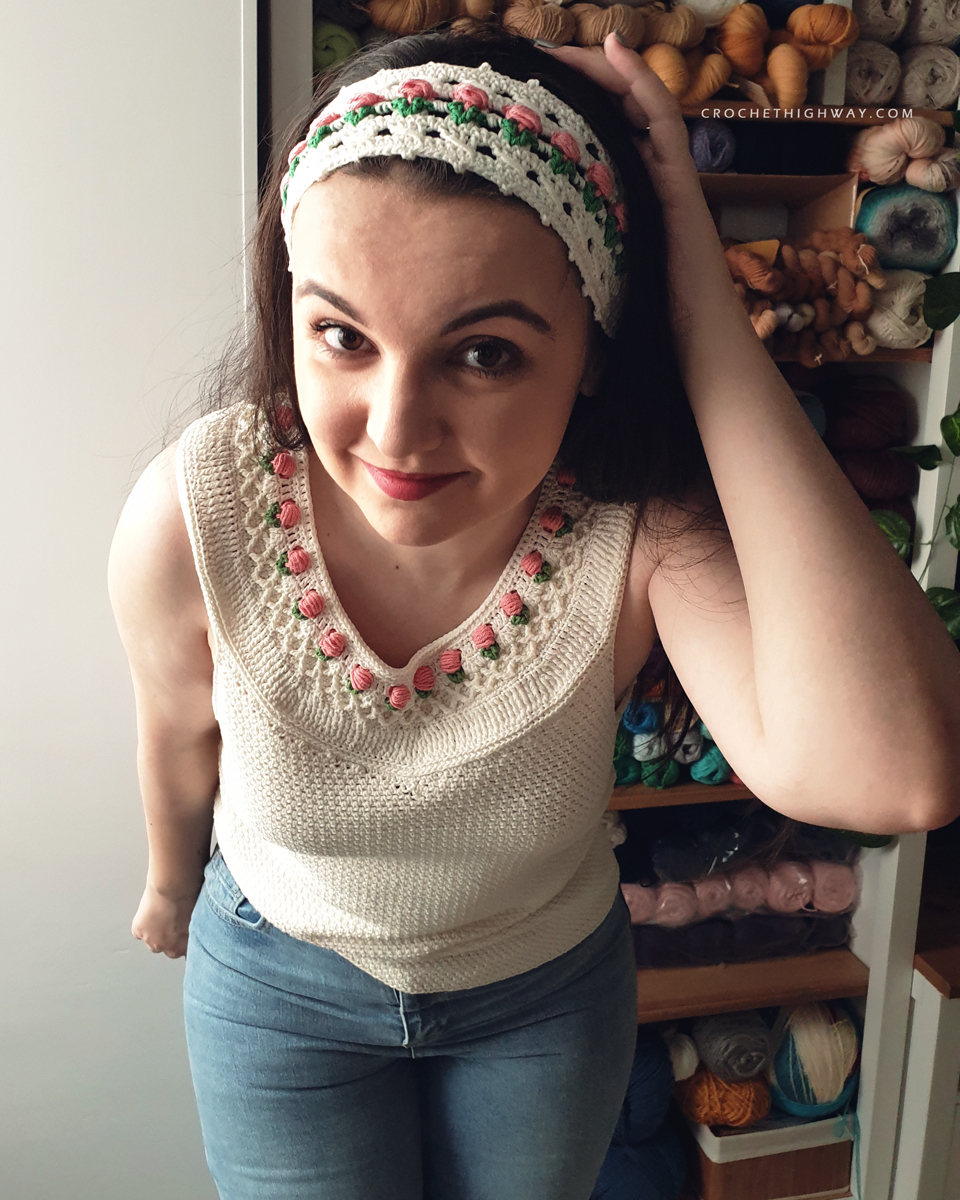 24 pages of step-by-step instructions & tutorial photos
Row tracker with all row & stitch counts for every size
Any sport weight yarn in the amounts shown below
2.5 mm hook for the yoke and 3.5 mm (E/4) hook for the body
Tape measure, scissors, darning needle, 8 stitch markers
Written for 9 sizes (XS-5X)
Includes instructions on customization
Please contact me at thecrochethighway [at] gmail.com for pattern related questions.
Work by Raquel @mommagracecreations (blue), Swarna @threadsoflife20 (yellow), Asha @therapystitching (purple), Olivia @littlerayofsunshine_byolivia (green)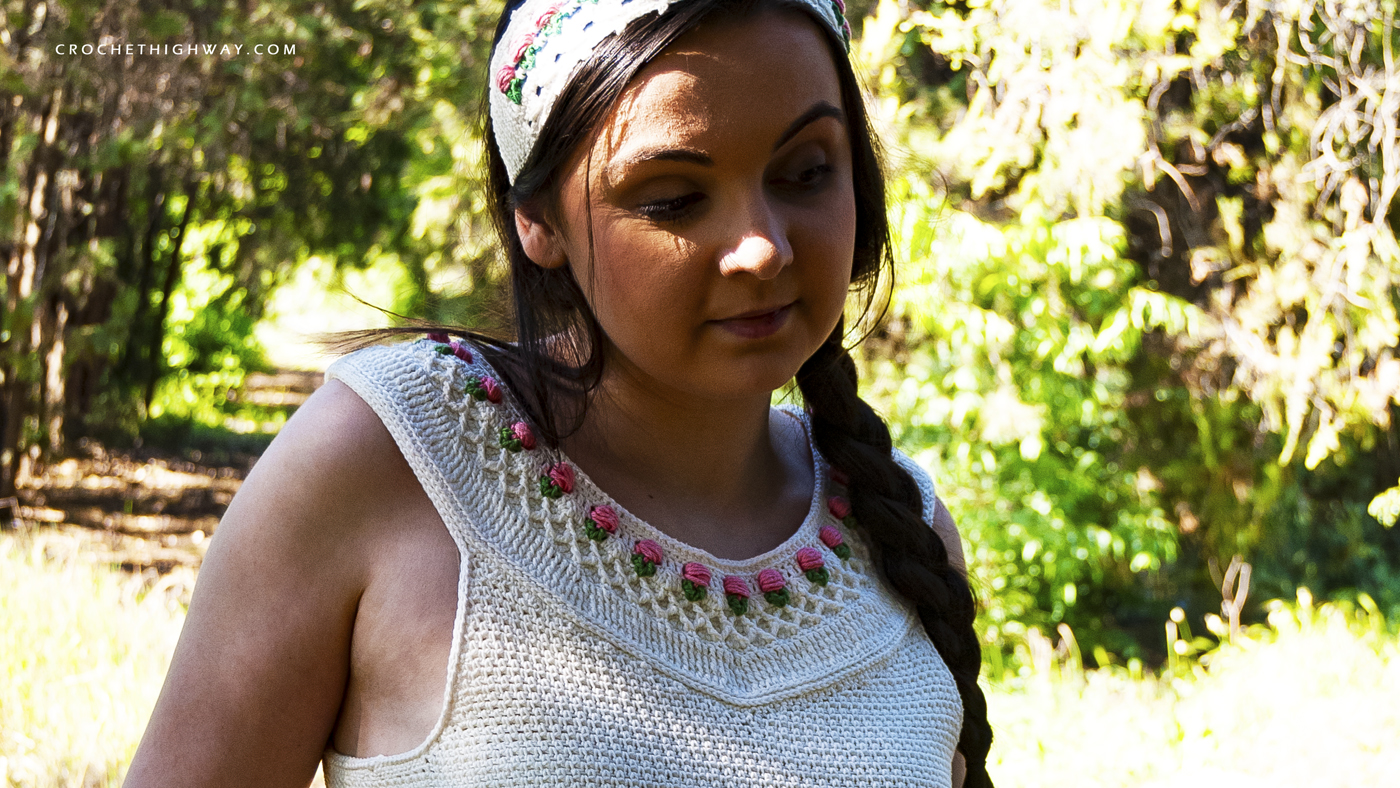 This advanced intermediate pattern has you covered with step-by-step instructions from start to finish, with tutorial photos to help you pass the more intricate sections.
Don't get intimidated by the 2.5 mm hook mentioned under Materials. You'll only need this for the yoke, to make sure the fabric is dense and the stitch definition is cranked up to the max. The rest of the body is worked with a 3.5 mm hook!
When I wrote this pattern, no detail was too small to include in it, and my testers left no stone unturned during the testing phase.
The "advanced" in the difficulty level reflects a higher level of concentration for the yoke section, but due to the highly detailed instructions and tips, I strongly believe you can complete this pattern with flying colors as an intermediate level crocheter.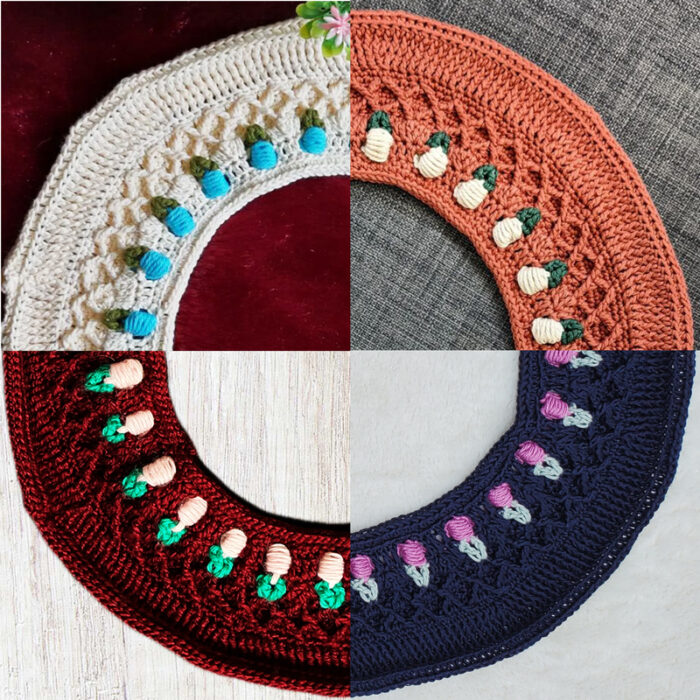 Work by Anusha @the_crocheters_casa (white), Lucia @crochetwithlu (brick red), Khushbu @crochetrainbows (red), Danie @danithedoglover (ultramarine)
Once the yoke is done, the level of concentration required drops and you'll be able to whip this up while binging your favorite show!
Like most CrochetHighway patterns, this pattern also comes with a detailed row tracker, laying out the stitch count for all short rows in all sizes. This is a handy tool that allows you to easily check your stitch count at any given point, for that peace of mind that you're on track and haven't missed anything!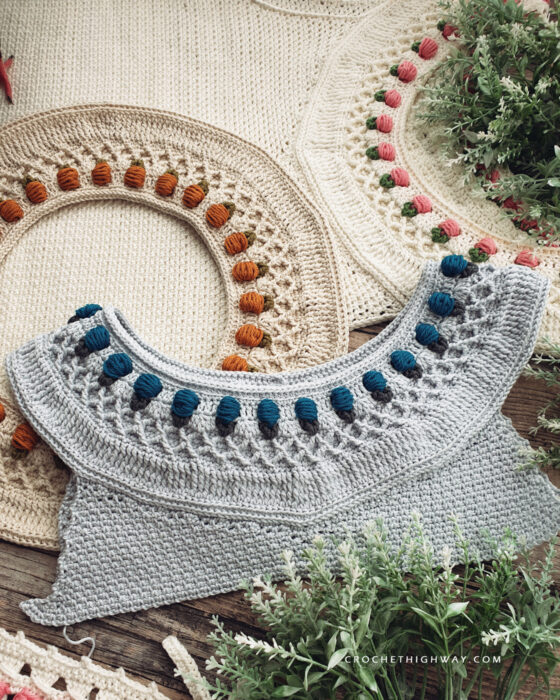 I used Schachenmayr Catania for sample 1, and Katia Capri for sample 2. Both samples are made in size 3, showing 4.25 cm (1.5″) of positive ease around the bust.
I preferred mercerized cotton for both samples due to its amazing stitch definition, durability, and subtle sheen. Due to the positive ease worked into the design, you can use any 100% cotton sport weight yarn without the fear of it stretching out of shape.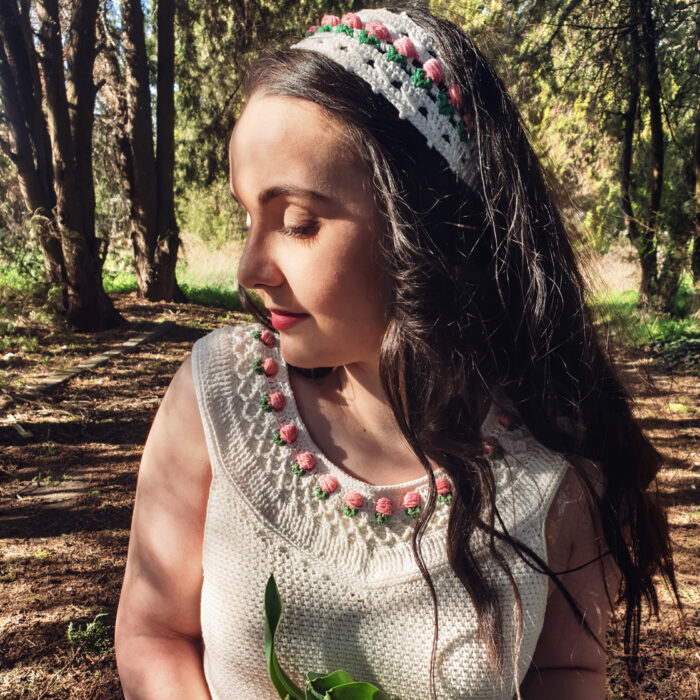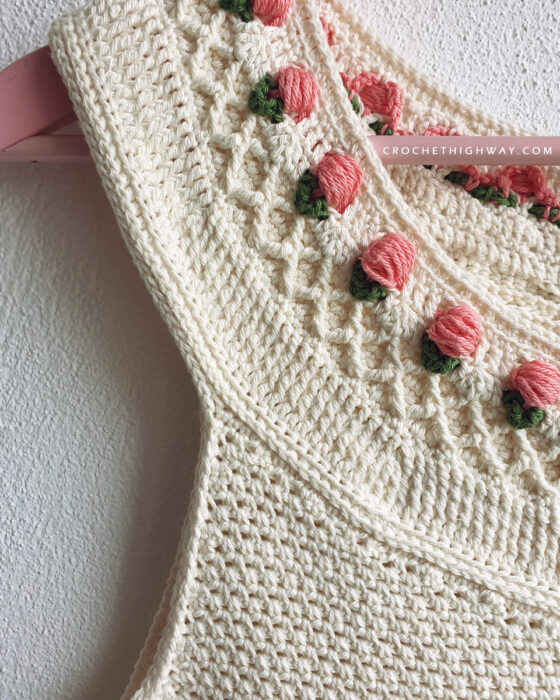 100% mercerized cotton
13 WPI
50 g = 125 m / 136 yds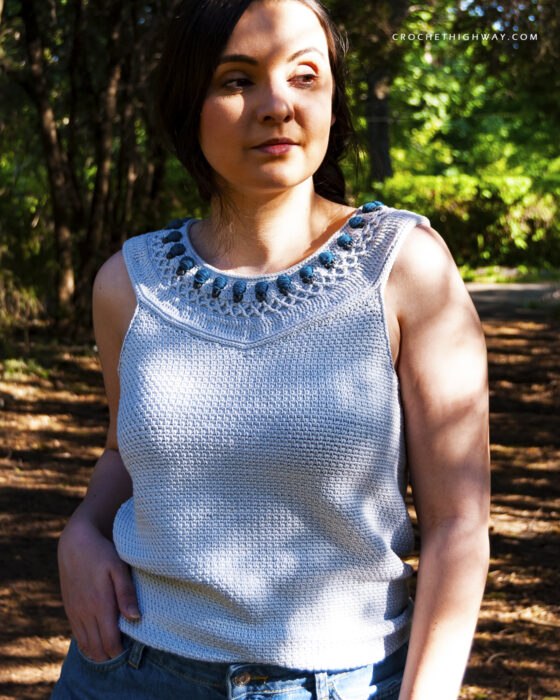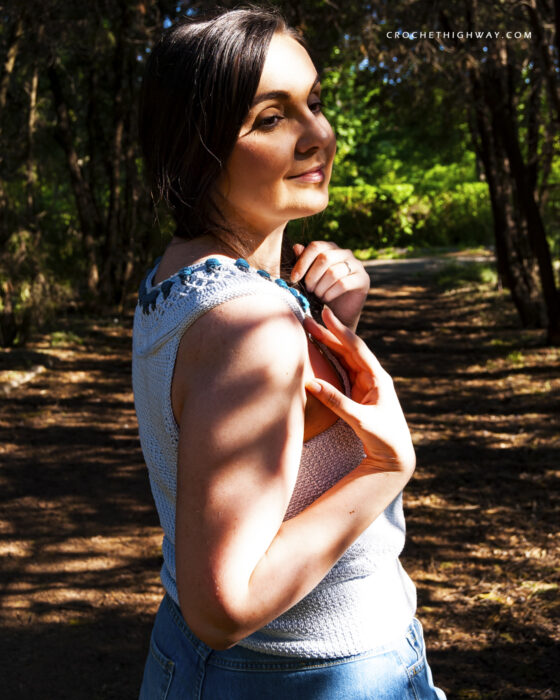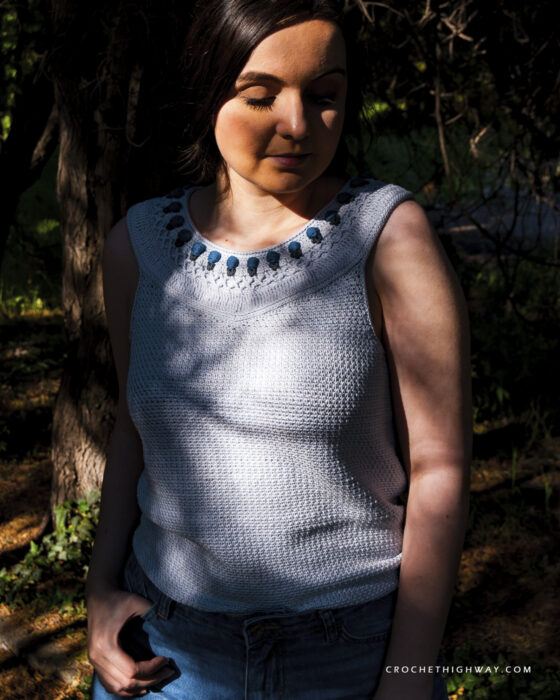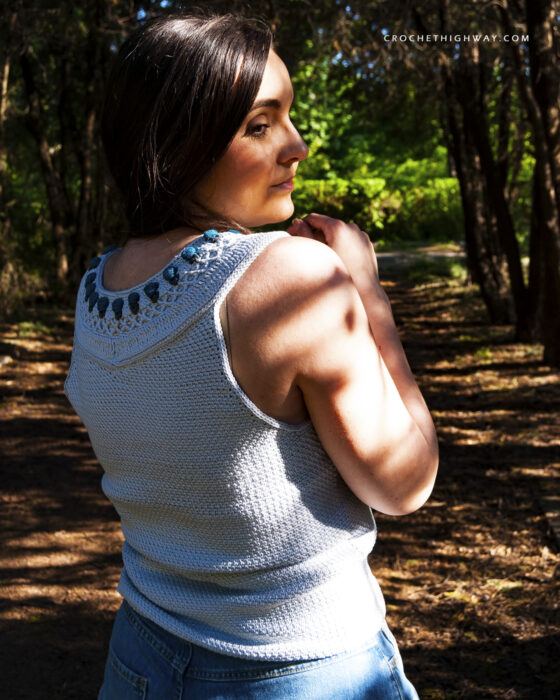 100% mercerized cotton
13 WPI
50 g = 125 m / 136 yds
FINISHED BUST MEASUREMENTS
XS – 31"
S – 35"
M – 39"
L – 43.25"
XL – 47.25"
2X – 51.25"
3X – 55.5"
4X – 59"
5X – 63.5"
The sizing for this pattern is based on the standard Craft Yarn Council (CYC) measurements.
This top is designed to be worn with no more than 5 cm (2″) of positive ease around the bust.
Measure around the fullest part of your bust and add up to 5 cm (2″) to this measurement, depending on your desired amount of positive ease, and choose a size that is closest to this number. If you're in between sizes, size down.
This is a size-inclusive pattern written for 9 sizes (XS-5X). You'll need 3 colors: a main color, and 2 contrasting colors of any CYC 2 Sport weight yarn you can meet gauge with.
Main color yardage: 985 (1120, 1210, 1325, 1440) (1715, 1875, 2010, 2170) m or 1075 (1225, 1325, 1450, 1575) (1875, 2050, 2200, 2375) yds
Contrasting colors yardage: Approx. 60 m (65 yds) of each contrast color
Tried & tested substitution yarns
My testers used a variety of fibers including cotton and cotton blends, so scroll down to the tester photos where I included information on the yarn used by each of them. If you're looking for inspiration or a quick yarn substitution idea, here's a list of yarns used by my testers that they would gladly recommend for this design!
Pro tip! When gauge swatching, always crochet a swatch bigger than 10×10 cm (4×4″) — the larger the swatch, the more accurate your results! You can also get an idea of the drape your yarn will create based off of your gauge swatch.

Shop the Tulips Crochet Collection
The For the Love of Tulips Tank is part of the Tulips Crochet Collection – a collection featuring my original tulip stitch, with modern and vintage vibes mixed together to create truly unique items that you'll be proud of.
Check out this series of crochet patterns for garments, accessories & home décor specifically designed to go perfectly together!
Check out my testers' versions
My patterns would not be so smooth without the input of my team of talented testers. Scroll alllll the way to the end of this photo gallery for some inspiration on various colors. Swipe left & right for more photos of your favorite versions!
Want to test my future patterns? Check out how you can become a pattern tester for CrochetHighway!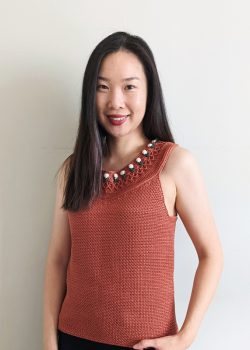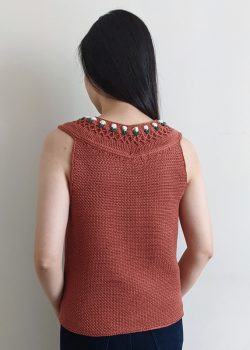 Size 2, using Scheepjes Catona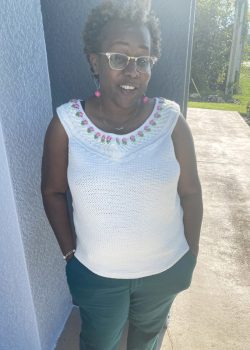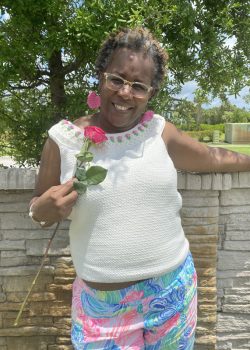 Size 5, using Premier Yarns Cotton Fair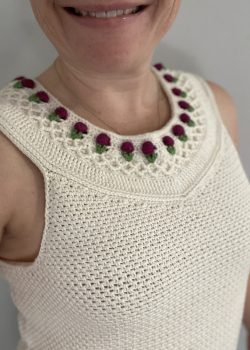 Size 2, using Scheepjes Catona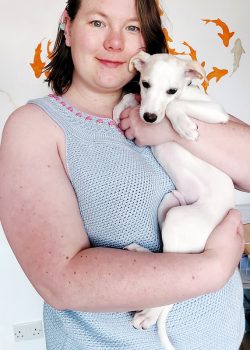 Size 5, using MillaMia Naturally Baby Soft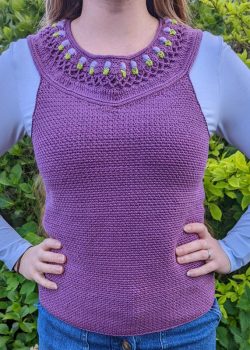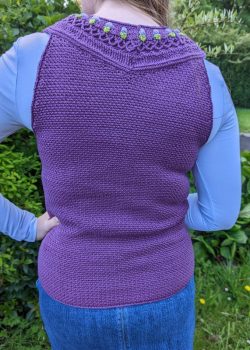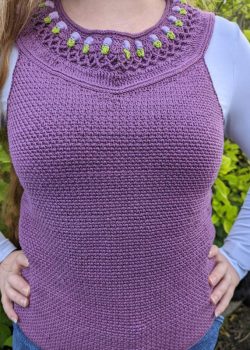 Size 2, using Schachenmayr Catania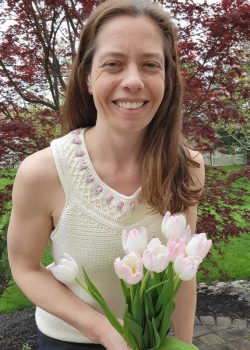 Size 2, using Lion Brand A Star is Born: Oh Baby Organic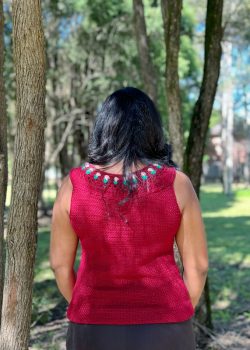 Size 3, using WeCrochet Galileo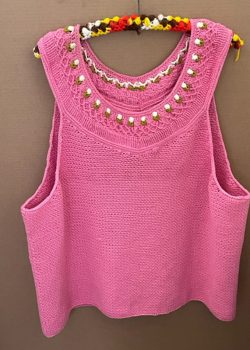 Size 6, using Lion Brand A Star is Born: Oh Baby Organic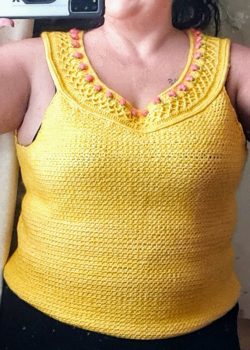 Size 5, using Scheepjes Stonewashed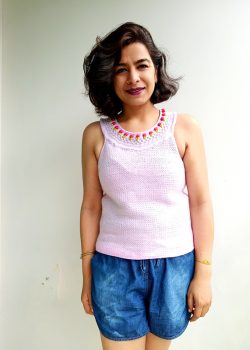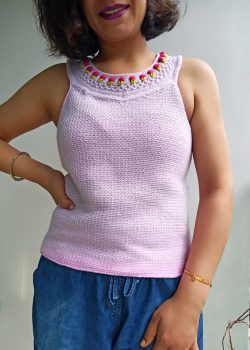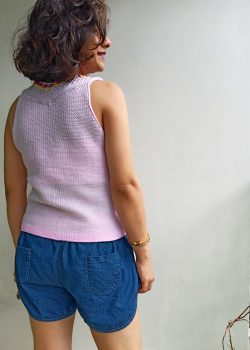 Size 3, using Bella Baby Baby Wonder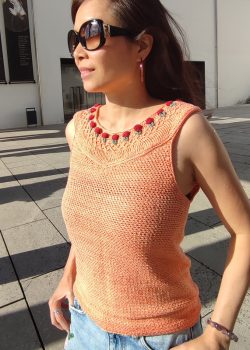 Size 2, using Yarn Holic rayon yarn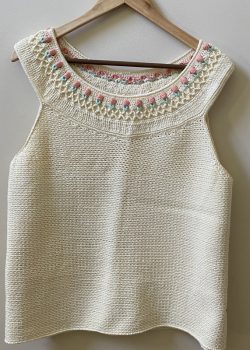 Size 6, using Yarn Bee Mimosa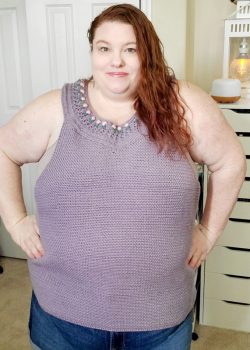 Size 9, using Yarn Bee Yarntopia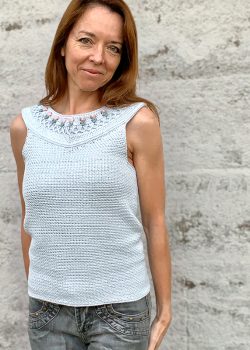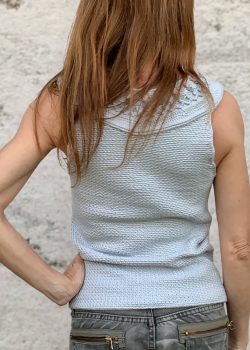 Size 1, using Himalaya Deluxe Bamboo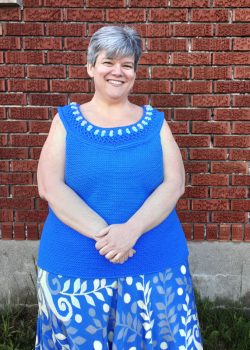 Size 6, using Loops & Threads Cambria Big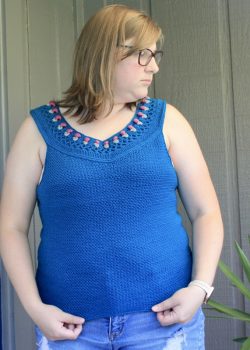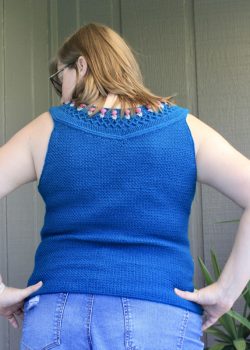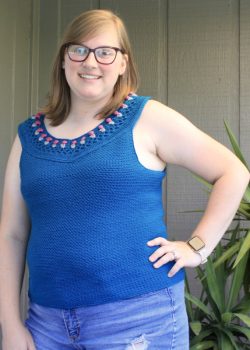 Size 4, using Lion Brand Beautiful You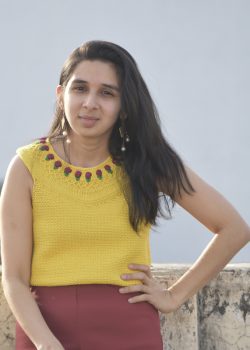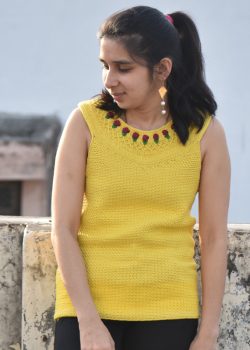 Size 1, using Ice Yarns Camilla Cotton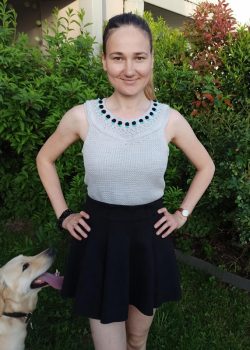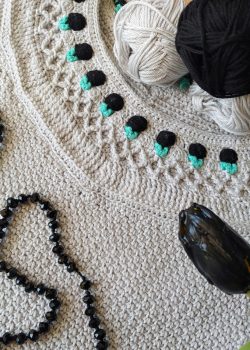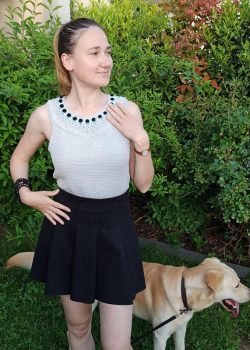 I'd LOVE to see your work, so be sure to shout out to me @CrochetHighway on Instagram and use the #CrochetHighway hashtag for a chance to be featured on my stories!
Thirsty for more? Why not check out some of my recently published crochet patterns and stitch tutorials: