Crochet colorwork made easy in a garment that fits.
Disclaimer: Some links on this page are affiliate links. This means that, if you click through the links and make a purchase, I may earn a small commission at no additional cost to you.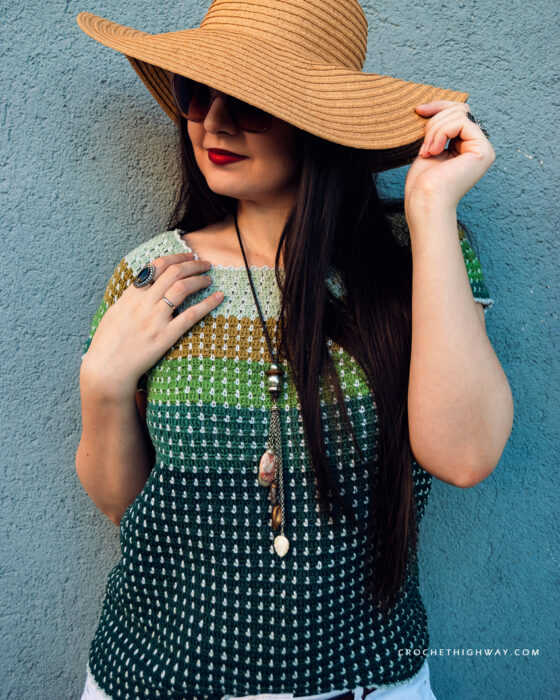 14 pages of step-by-step instructions & tutorial photos
Row tracker with all row & stitch counts for every size
Any sport or fingering weight yarn in the amounts shown below
Hooks: 4 mm, 3.5 mm, 3 mm
Tape measure, scissors, darning needle, 6 locking stitch markers
Written for 9 sizes (XS-5X)
Instructions on customization, including for long, tapered sleeves
Please contact me at thecrochethighway [at] gmail.com for pattern related questions.
I wanted to create an easy-to-make crochet garment with an interesting, eye-catching colorwork but without the fuss of having to work with multiple skeins at the same time. Enter: the Starry Yoke! This easy to wear crochet top is the perfect garment pattern for beginners and veterans alike: it's easy, it's straight forward, and relaxing to work up while watching a movie. Win win!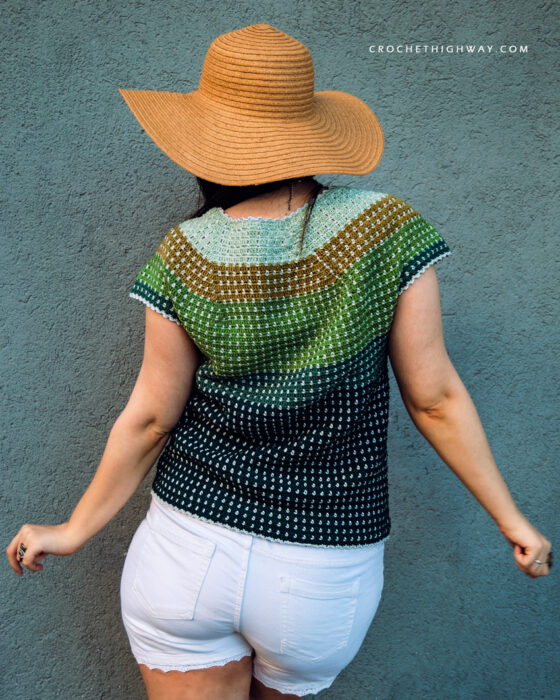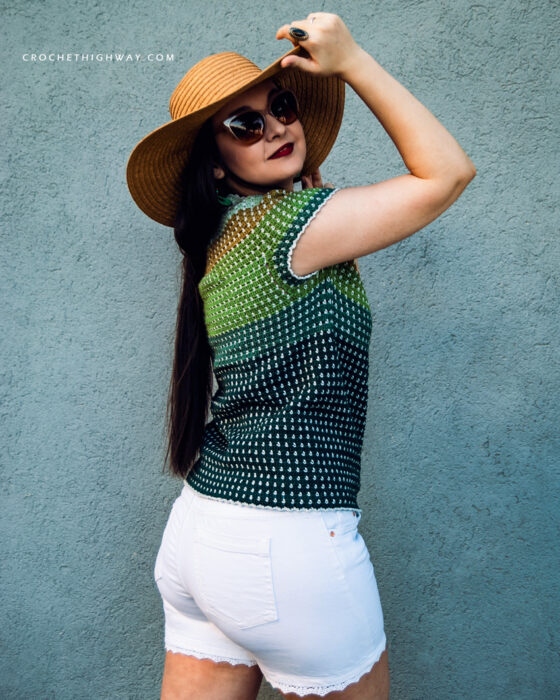 The Starry Yoke is a top-down type sweater that uses at least two contrasting colors to create an eye-catching starry effect. Working with a single color at a time, this is one of the easiest colorwork sweaters you'll ever make.
With a classic fit at the bust, this will quickly become one of the most comfortable yet stylish tees in your wardrobe! The sweater features short rows to raise the back neck and is worn with a small amount of positive ease at the underarm.
The pattern calls for sport weight yarn, but a heavier fingering weight may also be used, as long as you meet gauge, for a breezier, more airy fabric to wear on hot summer days.
This upper beginner pattern has you covered with step-by-step instructions and tutorial photos including on how to complete the yoke, how to add short rows, and how to split for sleeves.
Adding short rows not only ensures a proper fit of the sweater on your back, but it's also super easy with my detailed instructions and tutorial photos. Even if you have never made short rows before, I guarantee you will fly through them without a second thought. I thought up a stitch marker numbering system, which will make life easier for you when splitting for sleeves and adding the sleeves to the body.
Like most CrochetHighway patterns, this pattern also comes with a detailed round tracker, laying out the stitch count for all yoke rounds in all sizes. This is a handy tool that allows you to easily check your stitch count at any given point, for that peace of mind that you're on track and haven't missed anything!
I used Schachenmayr Catania for my samples (100% mercerized cotton, 13 WPI). I'm wearing the top in size 3, showing 9 cm (3.5″) of positive ease around the bust. 
I preferred mercerized cotton for this due to its amazing stitch definition, durability, and subtle sheen. The thing about 100% cotton is that after you stretch it once, it doesn't like to bounce back to its original shape. This is not an issue if you're wearing your garment with positive ease like me, since it will not get stretched during wear. But if you want to wear the garment with with zero or negative ease around the bust, I suggest a fiber with some stretch or elasticity to it (like merino, or merino/nylon blend).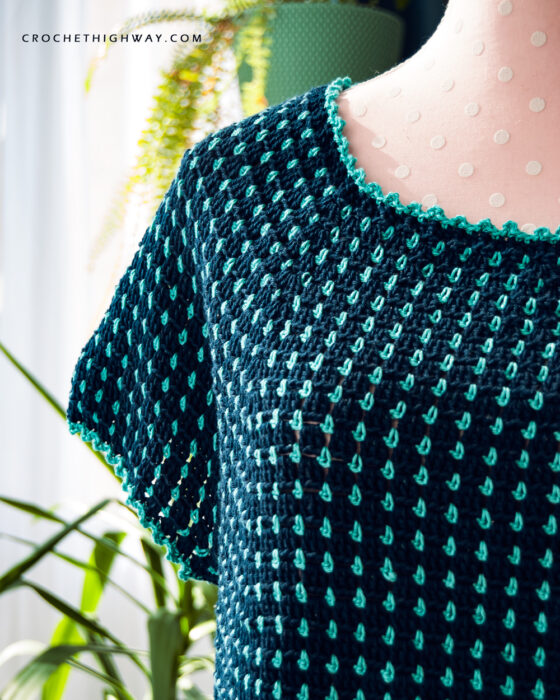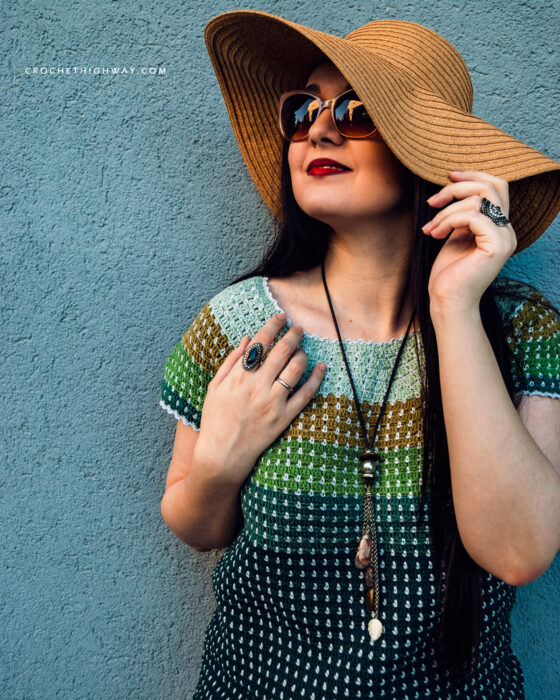 This is a size-inclusive pattern written for 9 sizes (XS-5X).
You'll need at least two colors. A main color (MC), and a contrasting color (CC) of any CYC 2 Sport weight, or CYC 1 Fingering weight yarn you can meet gauge with. The approximate yardages required for all 9 sizes are:
• MC: 890 (985, 1075, 1165, 1235) (1325, 1415, 1510, 1575) m or 975 (1075, 1175, 1275, 1350) (1450, 1550, 1650, 1725) yds, and
• CC: 275 (295, 345, 365, 410) (505, 550, 595, 640) m or 300 (325, 375, 400, 450) (550, 600, 650, 700) yds
But of course, you can mix it up and pick multiple colors within the MC or CC! For best results, I recommend you keep at least one of the colors the same throughout the garment.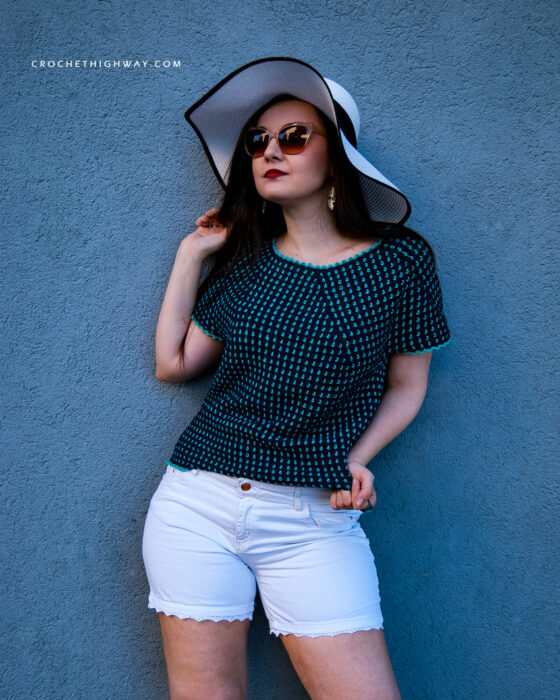 FINISHED BUST MEASUREMENTS
XS – 33"
S – 37"
M – 41"
L – 45"
XL – 49"
2X – 53"
3X – 57"
4X – 61"
5X – 65"
The sizing for this pattern is based on the standard Craft Yarn Council (CYC) measurements.
This top is designed to be worn with 3-10 cm (1-4″) of positive ease. When choosing a size, find the bust measurement in this list that is closest to 3-10 cm (1-4″) larger than your actual bust measurement depending on your desired amount of positive ease and make this size.
Tried & tested substitution yarns
My testers used a variety of yarns to make their Starry Yoke. Here is a list of yarns (and their Ravelry listing) recommended by my testers. The list is sorted alphabetically. If you're looking for inspiration or a quick yarn substitution idea, this is the place to start!
Pro tip! When gauge swatching, always crochet a swatch bigger than 10×10 cm (4×4″) — the larger the swatch, the more accurate your results! You can also get an idea of the drape your yarn will create based off of your gauge swatch.
Check out my testers' versions
My patterns would not be so smooth without the input of my team of talented testers. Scroll alllll the way to the end of this photo gallery for some inspiration on various colors. Swipe left & right for more photos of your favorite versions!
Want to test my future patterns? Check out how you can become a pattern tester for CrochetHighway!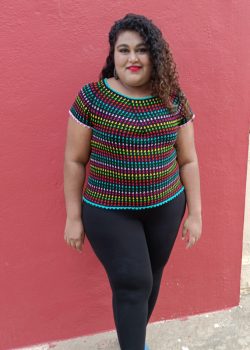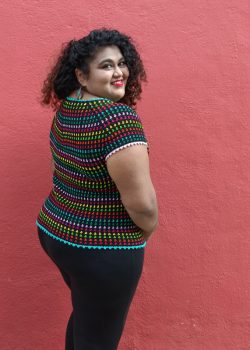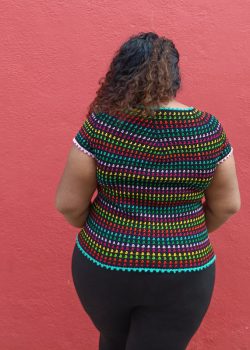 Size 3, using 1200 yds for MC and 400 yds for CC of locally sourced, 4 ply cotton yarn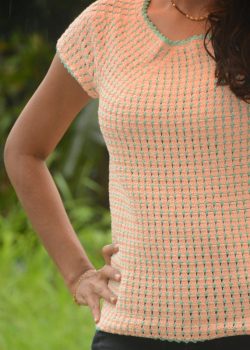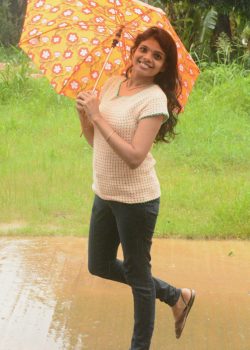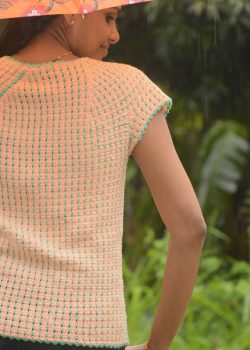 Size 2, using 855 yds for MC and 270 yds for CC of locally sourced, 4 ply cotton yarn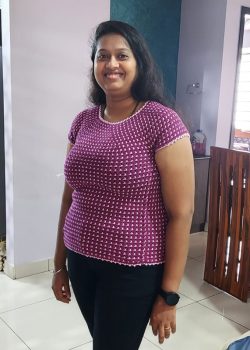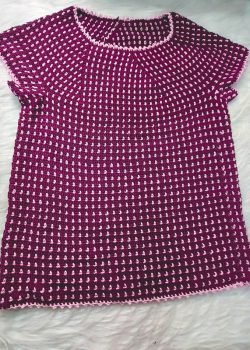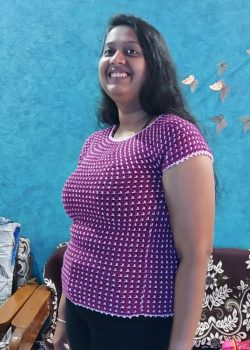 Size 2, using 1100 yds for MC and 330 yds for CC of Magic Needles Kotton 4 Ply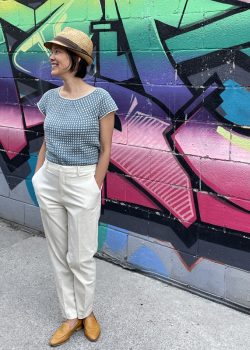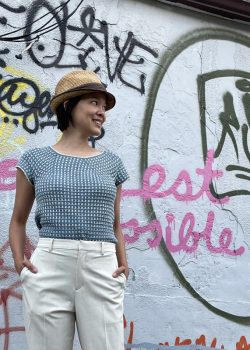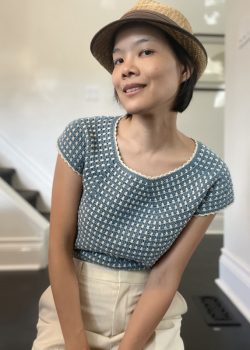 Size 2, using 850 yds of Patons Grace (MC) and 260 yds of Knit Picks Shine (CC)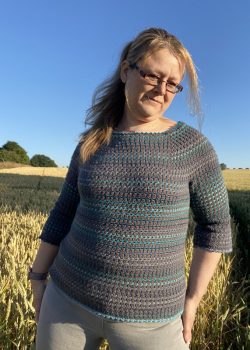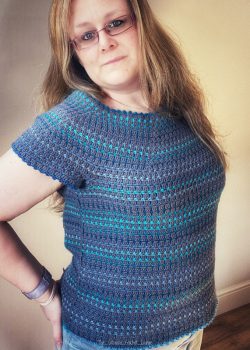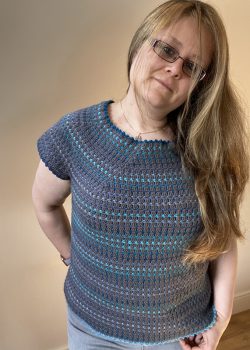 Size 4, using 1100 yds of Paintbox Cotton DK (MC) and 326 yds of Stylecraft Cabaret (CC)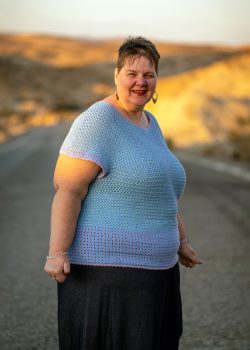 Size 8, using 1332 yds for MC and 748 yds for CC of Jubilee Yarn Bamboo Cotton Sportweight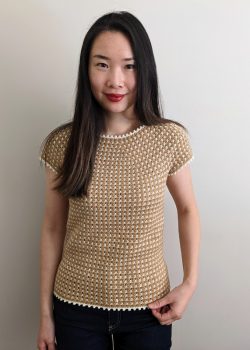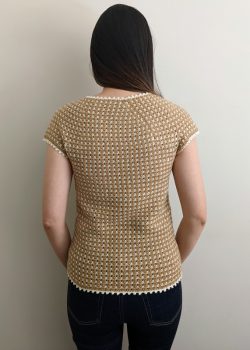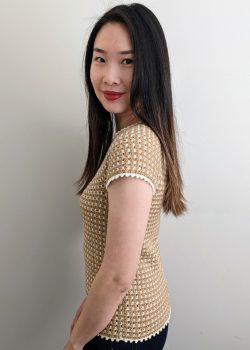 Size 1, using 851 yds for MC and 335 yds for CC of Lincraft European Collection Aspio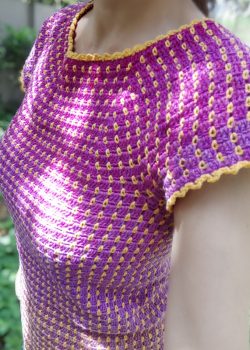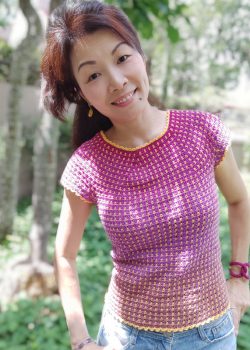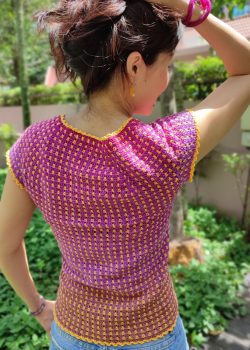 Size 1, using 1124 yds of a locally sourced yarn (MC) and 273 yds of Garnstudio DROPS Safran (CC)

I'd LOVE to see your work, so be sure to shout out to me @CrochetHighway on Instagram and use the #CrochetHighway hashtag for a chance to be featured on my stories!
Thirsty for more? Why not check out some of my recently published crochet patterns and stitch tutorials: