Carefully crafted crochet patterns, leaving no guesswork to the maker
Your benefits when purchasing a CrochetHighway pattern


All my patterns are size-inclusive.
Patterns for most accessories are written for 5 to 7 sizes, ranging from toddler size all the way up to adult XL. Garment patterns are graded for 9 sizes (XS-5X).
The pre-calculated stitch counts come in handy when you want to crochet something as a gift, and made-to-measure patterns aren't an option.


All patterns are tested by a team of talented and detail-oriented makers. This is when most errors are fixed and suggestions are implemented in order to provide you with the best possible experience, leaving no guesswork to you!
Enjoy a clearly written, well formatted and easy to navigate pattern that you can use again and again to create your own beautiful crochet wardrobe staples.


Enjoy a clear and easy-to-follow layout and a bunch of tips, tricks and suggestions aimed at helping you achieve the best possible results.
All my patterns are well explained, with potential pain points made clear via tutorial photos. More complex stitches are presented on my blog, with more in-depth tutorials and videos demonstrating the stitch.
This just in: The Cosmopolitan Tank
The boho crochet top for all body types
What better way to enjoy the summer than spending time on the beach, going to a music festival, or simply lounging on your front porch, sipping a cold drink and taking in the evening summer breeze.
And why not do all of that while also looking sexy as heck! The Cosmopolitan Tank is the ultimate summer garment that will make you feel free, sexy and instantly in the mood to twirl. This boho-chic garment is designed to look good regardless of body type, but don't take my word for it…
Featured Crochet Patterns
Specialty stitches made easy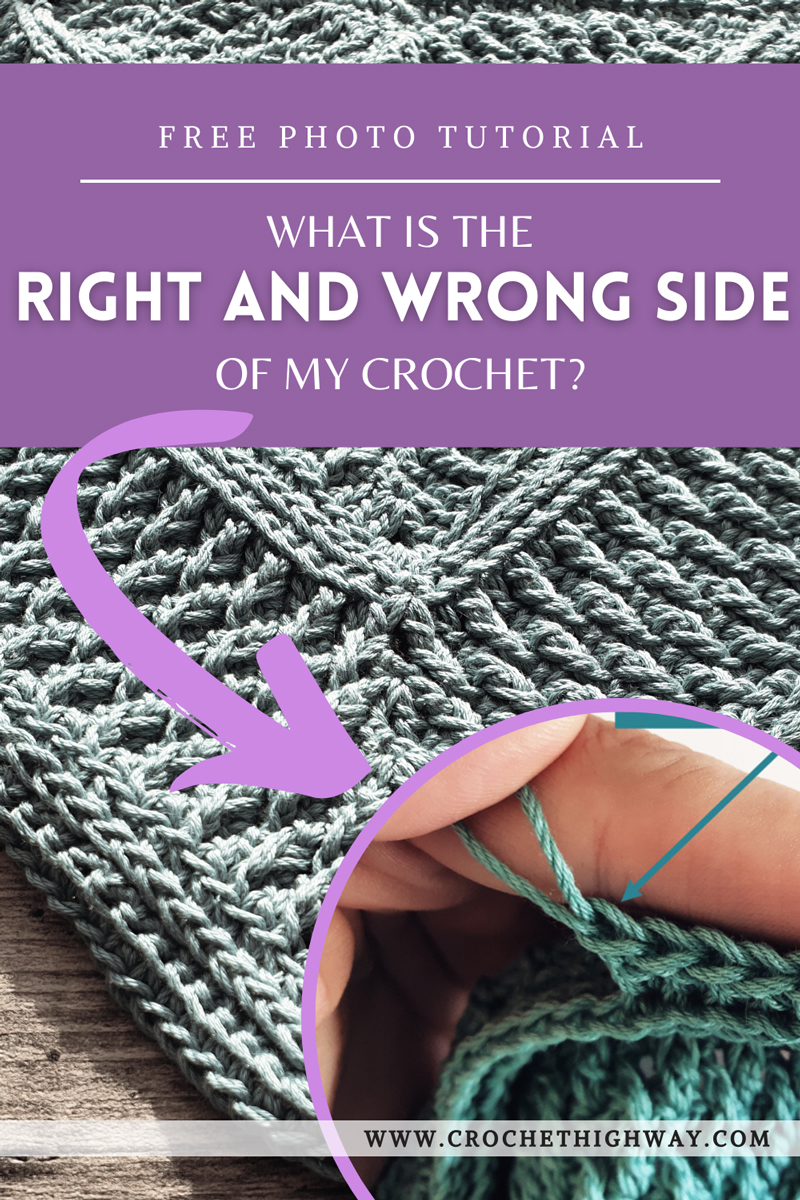 Sometimes, a pattern calls for you to turn your work after every round. While it's seemingly easy enough not to forget if you've turned or not, the situation becomes a little less clear when it's time for you to pick up your work again after you've put in on hold for a while. This occurs in particular when it's time to add the sleeves on a circular yoke or raglan sweater which is worked in turned rounds.

Hey there! My name is Ana-Maria and I'm the designer and maker behind Crochet Highway. I'm a self-taught crocheter who fell in love with this craft well over ten years ago. I enjoy combining classic and modern styles in my designs, and my favourite fibre to crochet with is cotton.
I'm a firm believer that any complicated thing is always easy to learn if explained well. Thus, I aim to help makers overcome the hurdles of being a beginner crocheter, and encourage you to take the next step and take on more challenging projects!
Apply to test my patterns
All my designs are pattern tested by a team of talented makers before being released to the public.
I'm always looking for makers who are detail oriented, communicative, and aren't afraid to disagree with me and point out an error. So, if you want to help out and get involved in the design process, please apply to become a pattern tester for CrochetHighway by filling out the form below.