The chic and comfy batwing sweater for year round wear
Disclaimer: Some links on this page are affiliate links. This means that, if you click through the links and make a purchase, I may earn a small commission at no additional cost to you.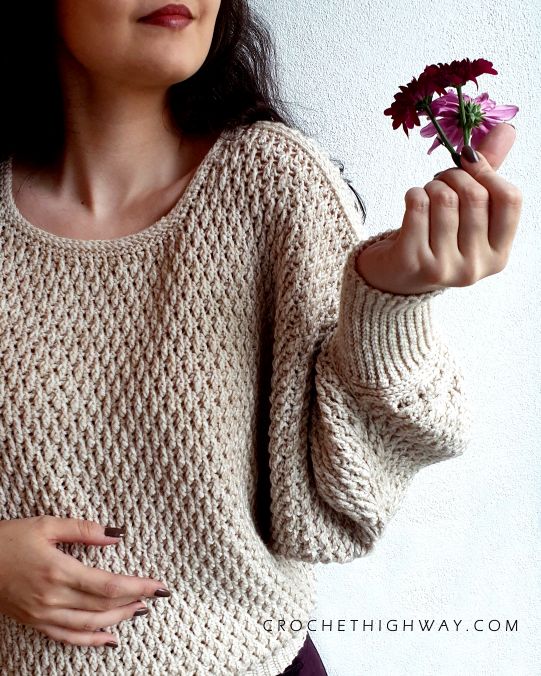 🖤 Step-by-step instructions & tutorial photos​.
🖤 Row tracker with all row & stitch counts for every size.
🖤 Pattern written for 9 sizes including instructions on customization.
🖤 Fits hips from 30″ to 70″.
🖤 Any DK weight yarn in the amounts shown below.
🖤 Your 6 mm (J) hook; I like to use my Clover Amours.
🖤 Tape measure, scissors, darning needle, stitch markers.
🖤 Please contact me at thecrochethighway [at] gmail.com for pattern related questions, or join my Facebook support group.
Join my Facebook support Group
I proud myself with writing ultra-detailed patterns for you, so that your crocheting experience is as smooth and seamless as possible. But whenever you have a pattern related question, my Facebook support group is the place to ask. There you can also share your WIPs and brag about your FOs with the community!
The Cosmopolitan crochet collection
The Cosmopolitan Sweater is part of the Cosmopolitan Crochet Collection, a series of crochet patterns for garments & accessories specifically designed to go perfectly together. Check out the patterns below!
I wanted to create a sweater that feels both elegant and comfortable, has both drape and texture, and feels like a big warm hug when worn. Enter, the Cosmopolitan Sweater!
This batwing sweater will make you feel both comfortable, and effortlessly elegant. With loads of positive ease at the bust, it provides warmth and comfort, and the stretchy ribbing hugs your hips and wrists, keeping everything in place. All the while the alpine stitch pattern works its magic and embraces you in waves upon waves of three-dimensional texture.
Feel both comfortable, and effortlessly elegant…
Construction: This batwing is worked bottom-up in two, almost identical panels, which are then seamed together at the top and sides. The neckline, cuffs and hem are added last and are easily adjustable.
The center point of the design, the batwing construction, is gloriously highlighted by a carefully thought-out seam at the shoulders and top of arms, as well as delicate, faux-knit details around the neckline, hem and sleeves. The stretchy ribbing at the hem and cuffs graciously brings it all together for a timeless look. For best results, this sweater needs to be blocked.
Choose a warmer fiber such as wool or acrylic and make yourself the warmest winter sweater, or go for a plant-based fiber such as a cotton or bamboo blend to create a chic blouse perfect for date night or just lounging around in style.
So, grab your hooks and yarn, and get ready to create the ultimate combo of eye-catching textures to add to your handmade wardrobe!
Check out the #CosmopolitanSweater hashtag to see this design worked up in a bunch of different yarns, or visit the #CosmopolitanCrochetCollection hashtag to see more pieces in this collection ❤️
The printable PDF pattern includes clear instructions and a bunch of tips & tricks and tutorial photos, leaving no guesswork for you.
Are you a more seasoned crocheter who doesn't need all the tutorial pictures? I got you covered! All my patterns, including this one, also come with a Consolidated version. This is a section within the PDF which has all the information you need tightly packed and re-formatted in a way that saves most paper while printing! 😉
The pattern also comes with a helpful row tracker, laying out every single row and stitch count for each size separately. This way you can easily check your stitch count and track your progress at any time.
This is a size-inclusive pattern written for 9 sizes (XS-5X). It has been tested for sizes 1-8.
You'll need 1625 (1785, 1945, 2105, 2265) (2425, 2585, 2745, 2905) m or 1775 (1950, 2125, 2300, 2475) (2650, 2825, 3000, 3175) yards of DK weight yarn.
I used Schachenmayr Soft & Easy for sample 1, and Alize Lana Gold for sample 2.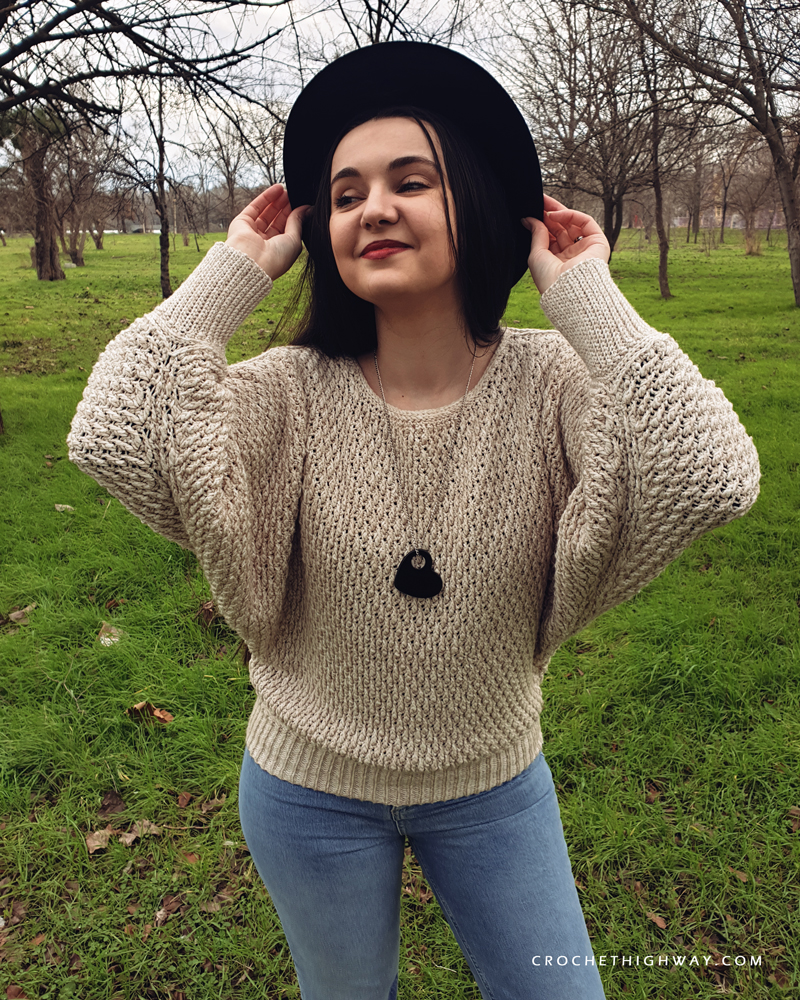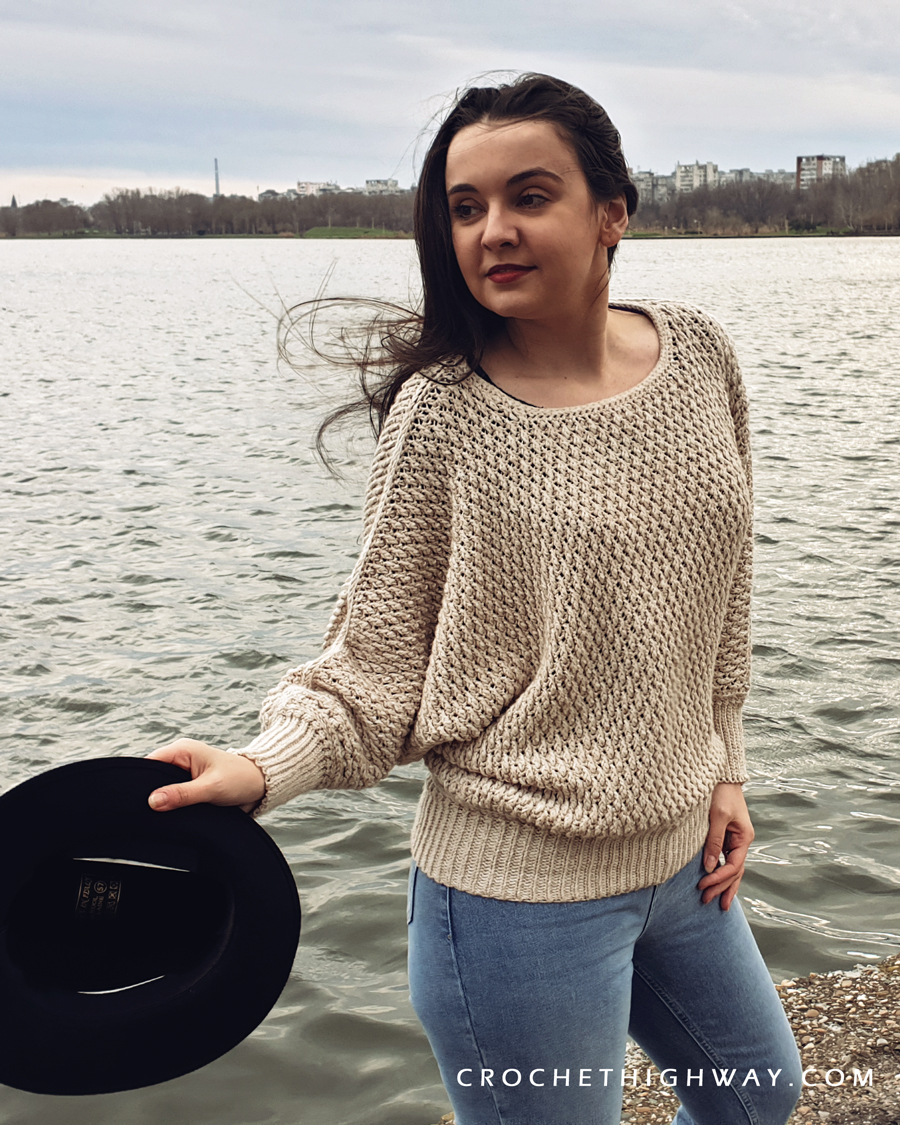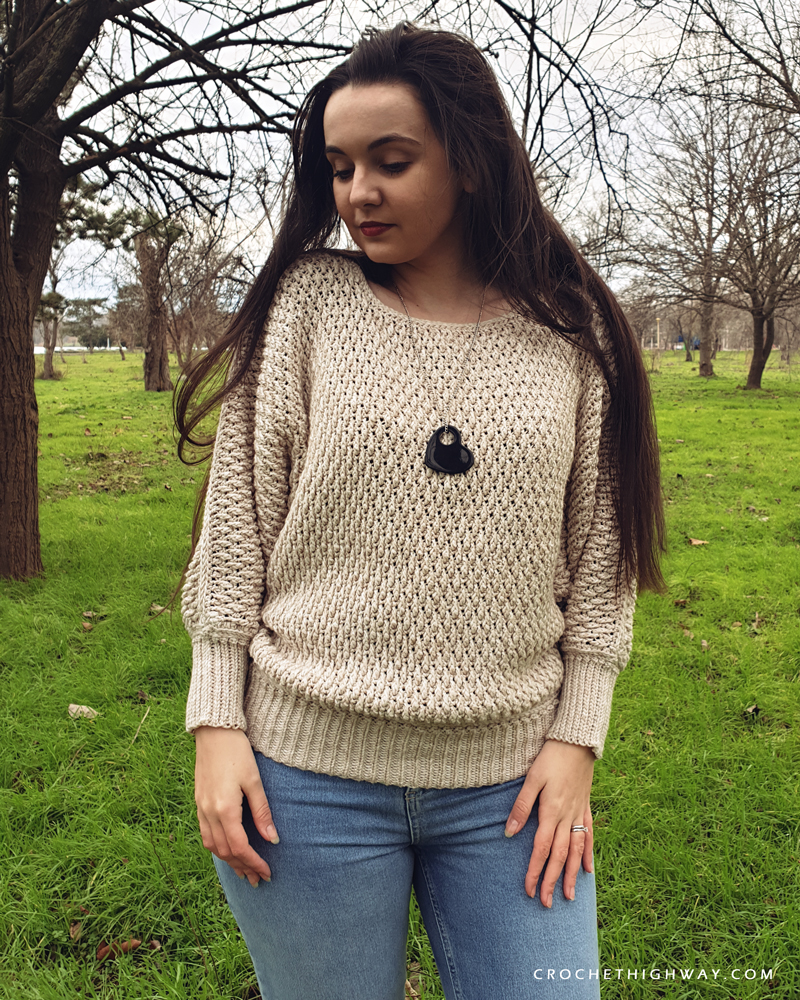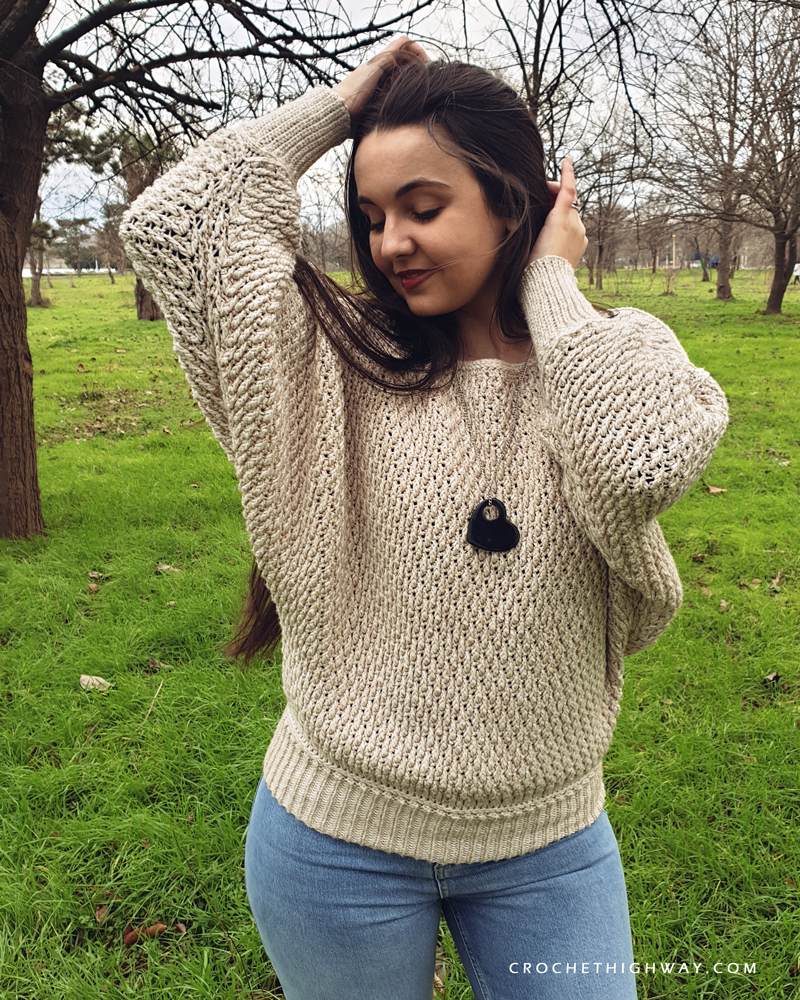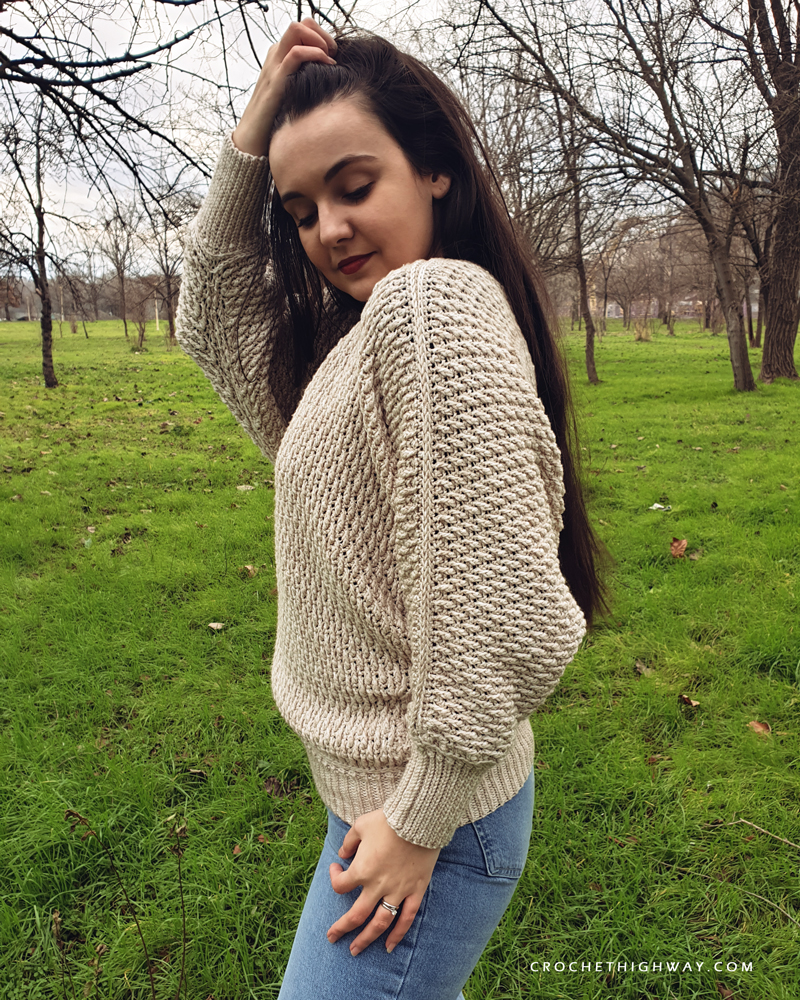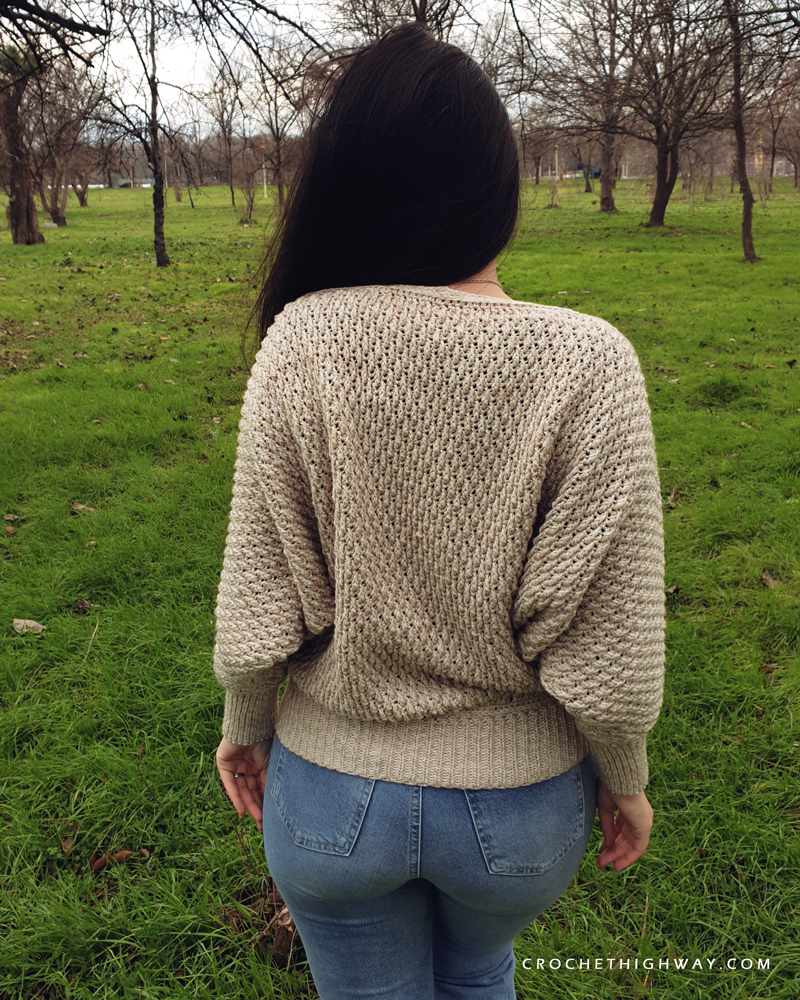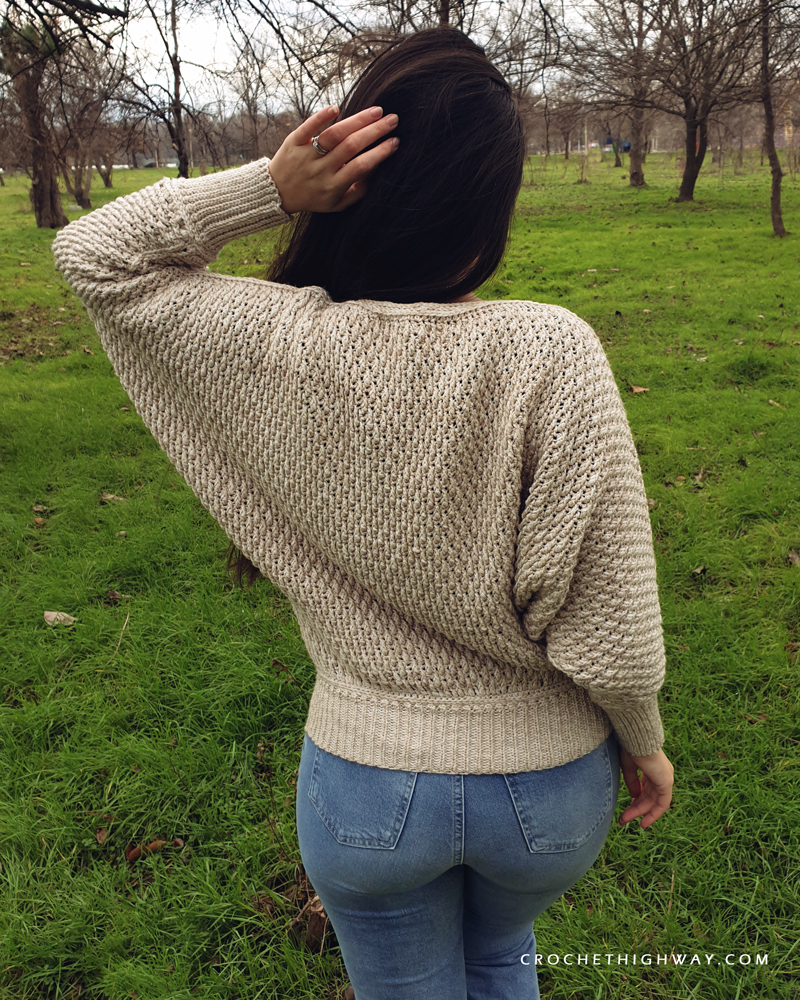 Schachenmayr "Soft & Easy"
100% anti-pilling acrylic
11 WPI
100 g = 235 m / 257 yds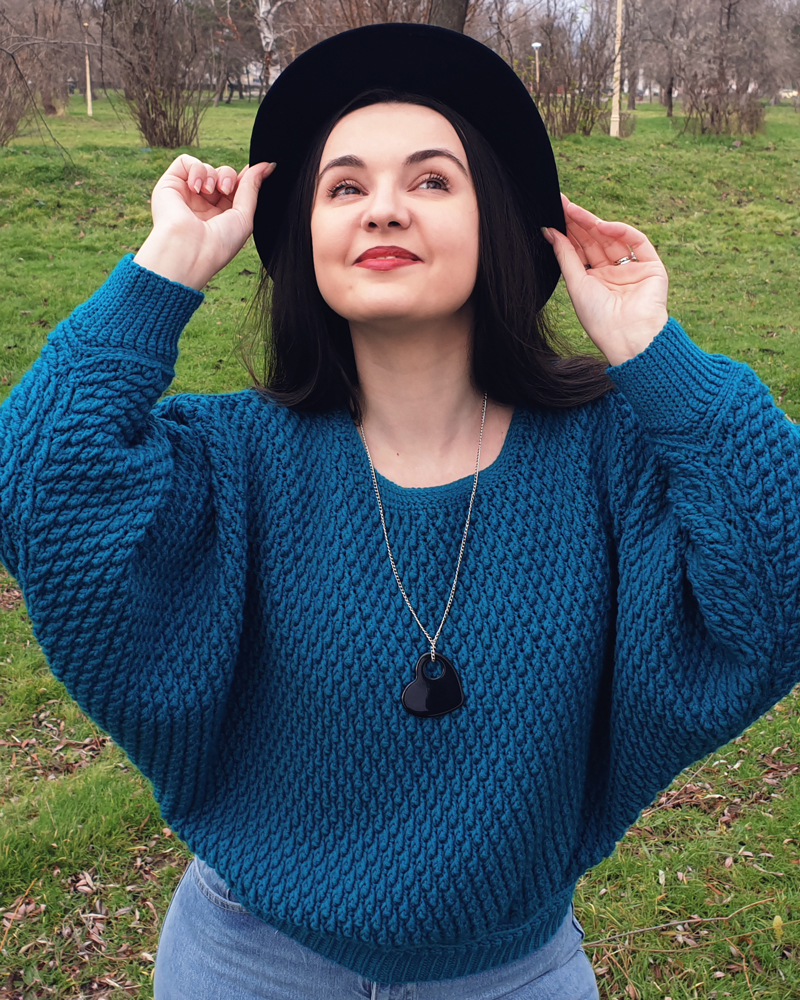 51% acrylic, 49% wool
9 WPI
100 g = 240 m / 262 yds
There are many factors that will influence the drape and overall feel of your finished piece. Chief among them are yarn weight, the way the yarn is spun, how tightly it's spun or if it's spun at all, as well as fiber content. In this section we'll focus on yarn weight.
In this pattern, yarn weight plays a big role in getting the drape just right. When substituting yarn, please bear in mind that the weight category advertised on the label may often be misleading. The best way to determine the true weight of your yarn is by measuring the WPI (wraps per inch). The recommended yarn (the Schachenmayr) sits at 11 WPI (standard DK weight).
Learn all about WPI and how to measure it on my Top 3 things you need to know about WPI blog post.
Tried & tested substitution yarns
Looking for inspiration or yarn substitution ideas? Here's a list of yarns my testers used and loved for their Cosmopolitan Sweaters:
When gauge swatching, always crochet a swatch bigger than 10×10 cm (4×4″) — the larger the swatch, the more accurate your results! You can also get an idea of the drape your yarn will create based off of your gauge swatch.
Due to the large amount of positive ease at the bust, sizing for this design is based on hip measurements.
XS – 36.25"
S – 38.25"
M – 42.5"
L – 46.75"
XL – 50.75"
2X – 55.25"
3X – 59.25"
4X – 61.25"
5X – 65.75"
The sizing for this pattern is based on the standard Craft Yarn Council (CYC) measurements.
This sweater is designed to be worn with up to 14 cm (5½") of positive ease around the hips. Measure around the belt line (at your hip bone) and add 14 cm (5½") to this measurement. Choose a size that is closest to this number depending on your desired amount of positive ease. If you're in between sizes, size up for a more relaxed fit, or size down for a more close-fitting sweater around the hips. Never choose a size with negative ease.
Check out my testers' versions
My patterns would not be so smooth without the input of my team of talented testers. Scroll alllll the way to the end of this photo gallery for some inspiration on various colors. Swipe left & right for more photos of your favorite versions!
Want to test my future patterns? Check out how you can become a pattern tester for CrochetHighway!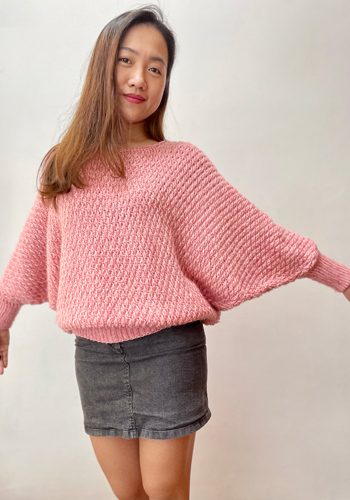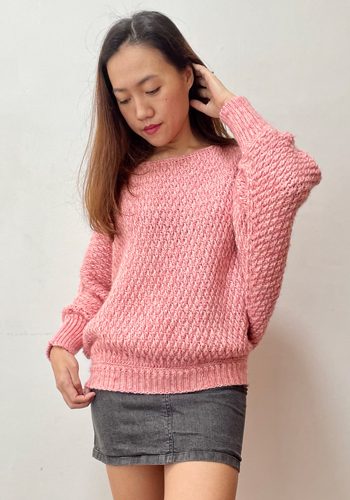 Bella Baby Wonder 8 ply & Vera Moda Faux Mo
60% acrylic, 40% nylon & 78% polyester, 22% acrylic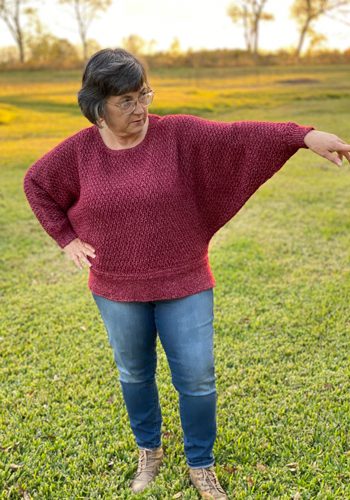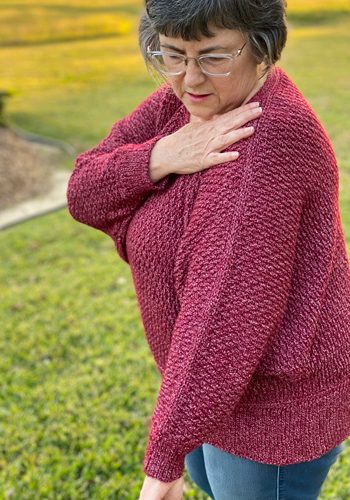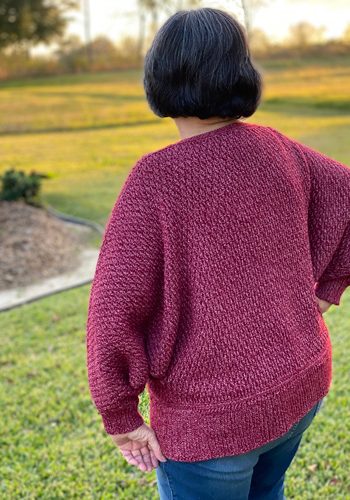 WeCrochet/KnitPicks Kindred
68% baby alpaca, 32% pima cotton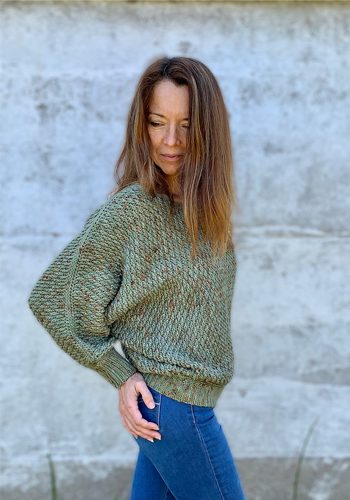 Hebrabuena hand-dyed yarn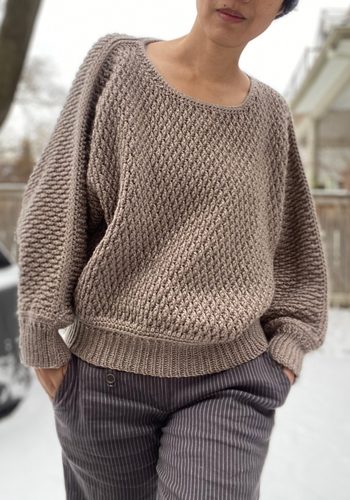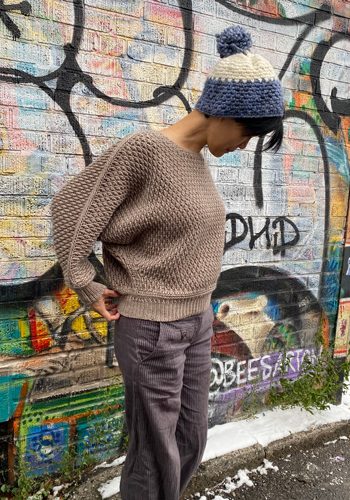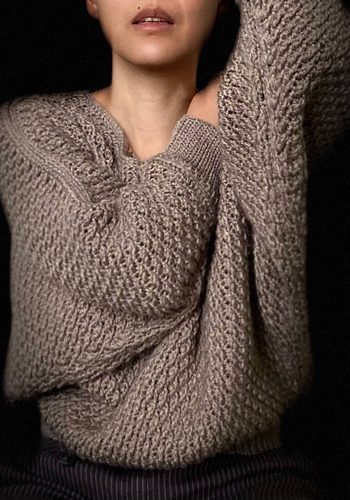 Premier Anti-Pilling Everyday Medley
WeCrochet/KnitPicks Provincial Tweed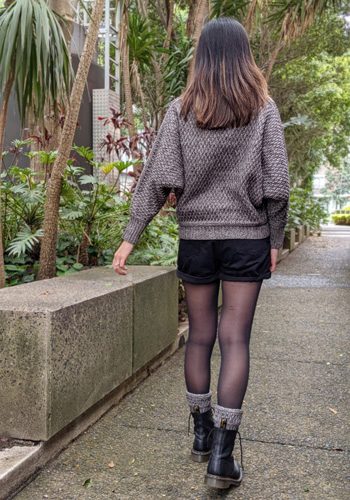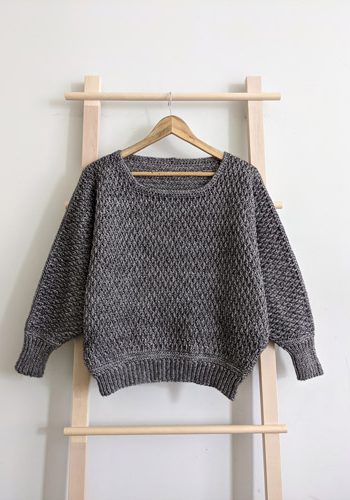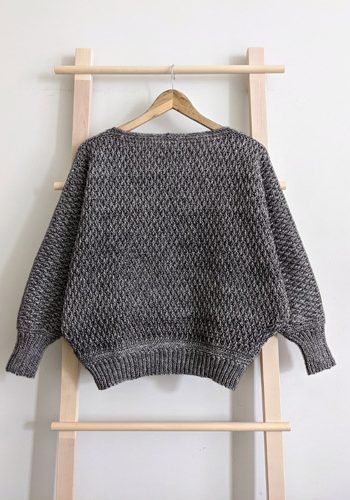 Moda Vera Northcote Cotton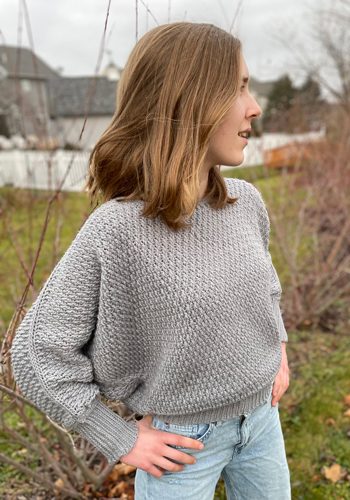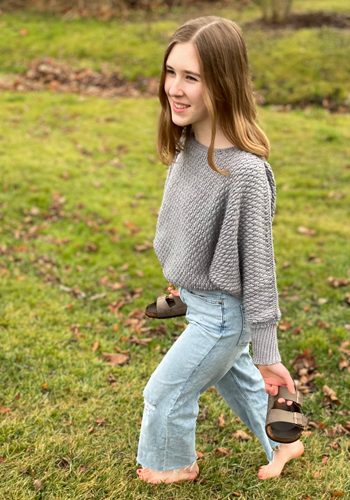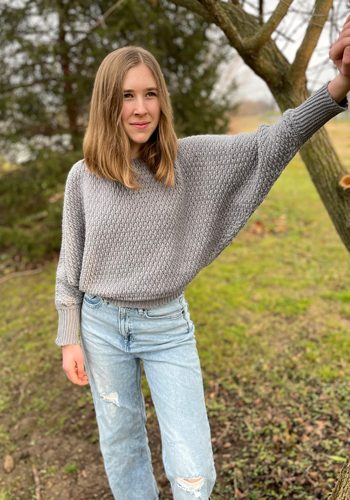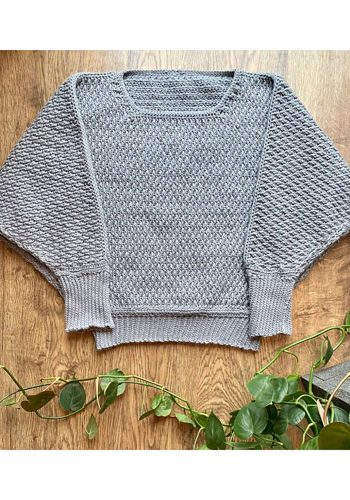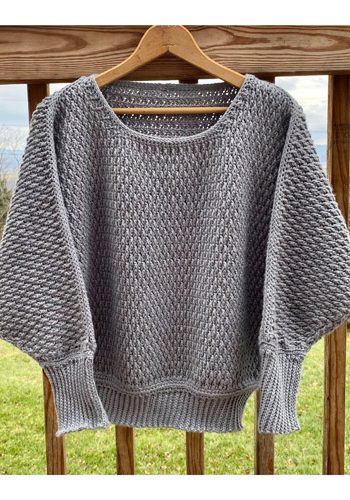 Lion Brand Comfy Cotton Blend
50% cotton, 50% polyester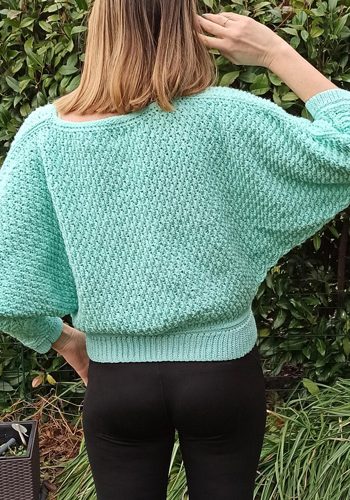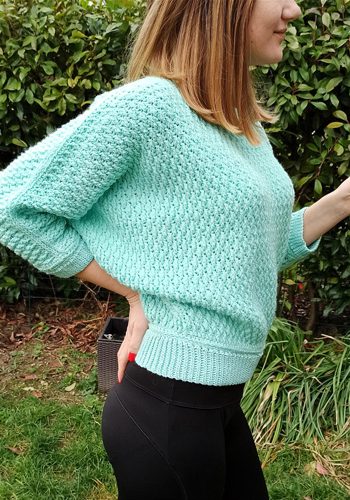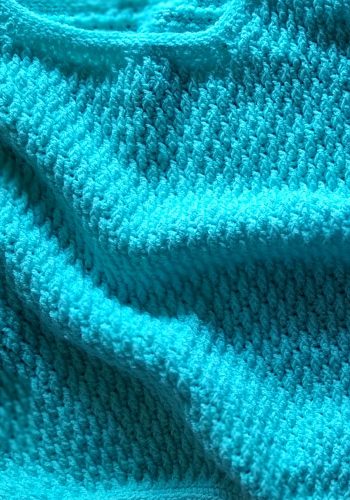 ElleNor (Norma) Maxi Family XXL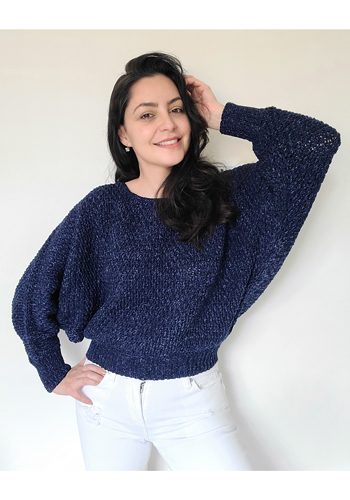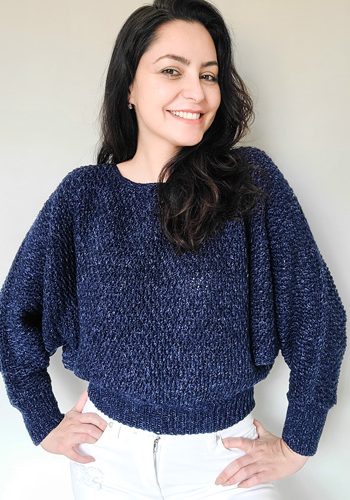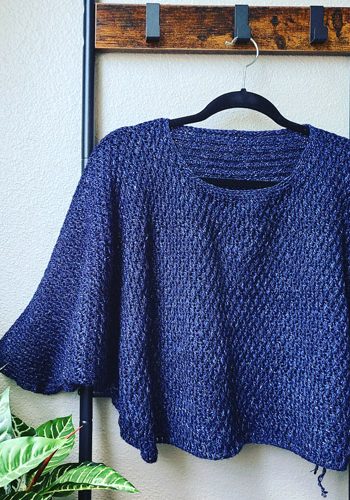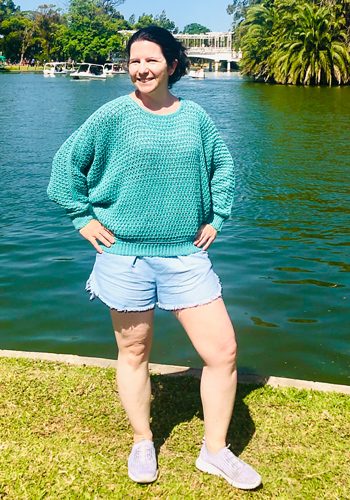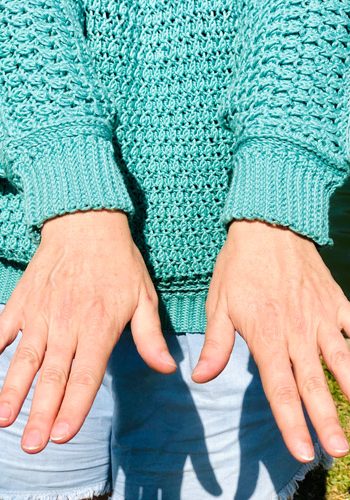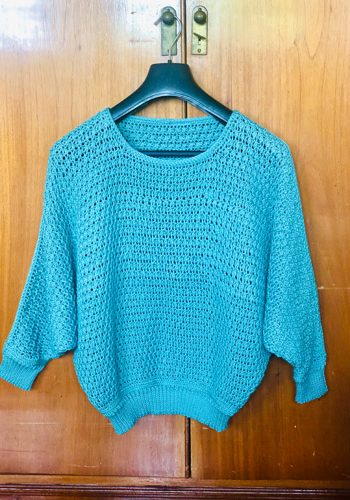 50% cotton, 50% rayon from bamboo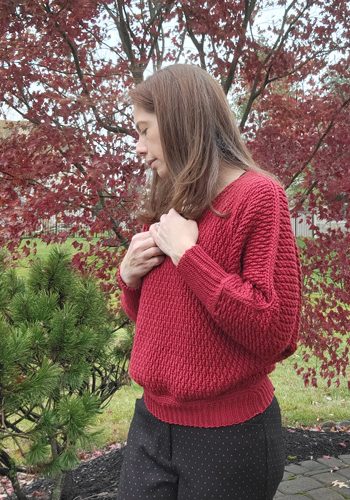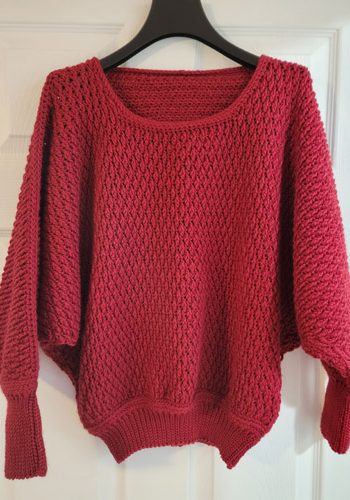 WeCrochet/KnitPicks Gloss DK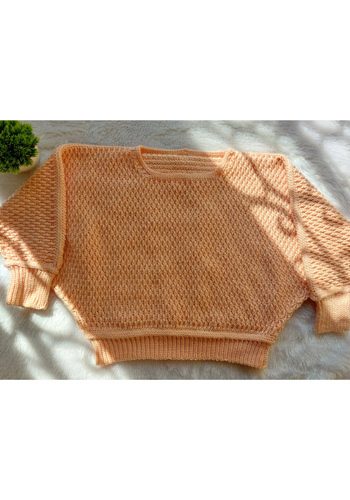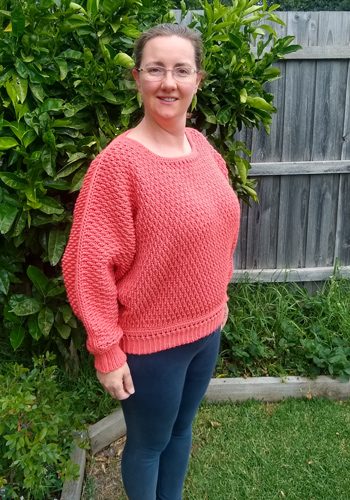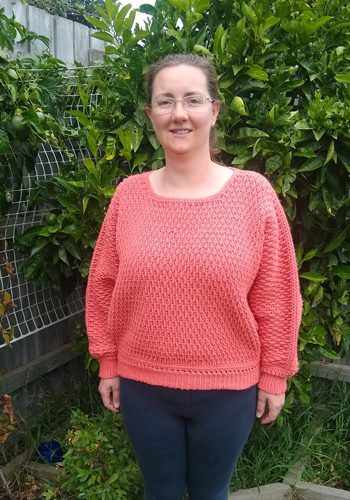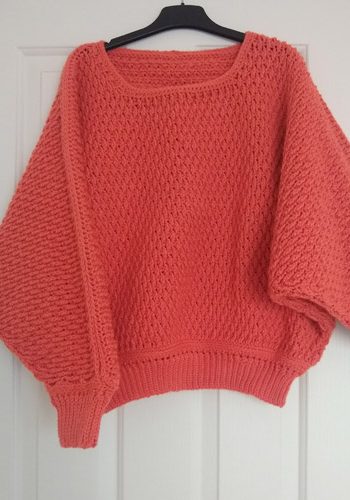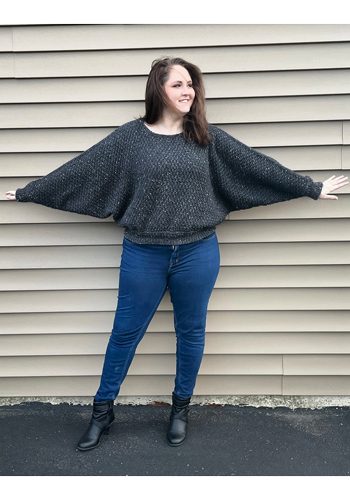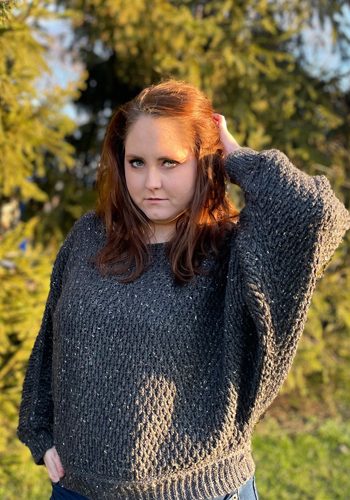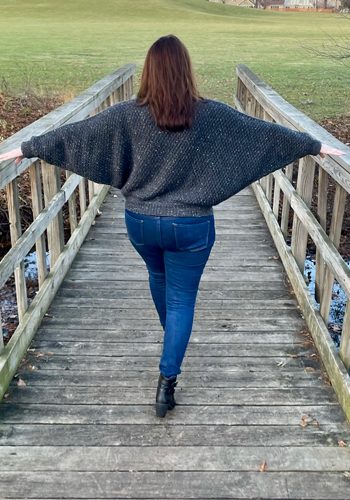 WeCrochet/KnitPicks City Tweed DK
55% merino, 25% alpaca, 20% rayon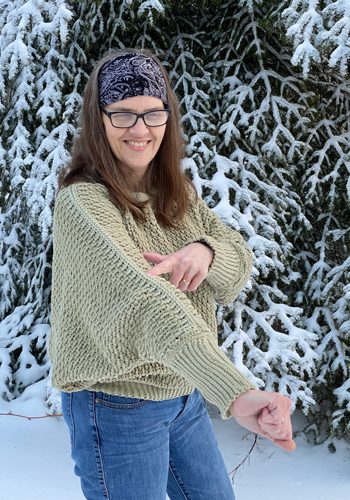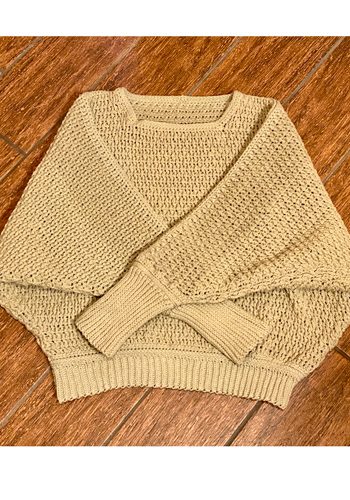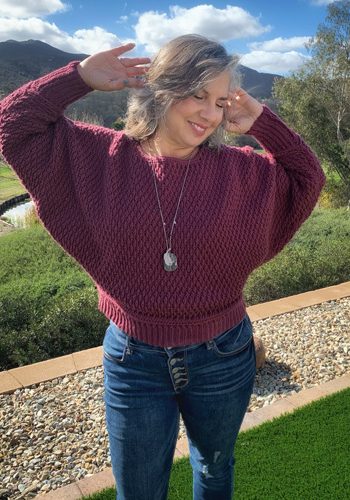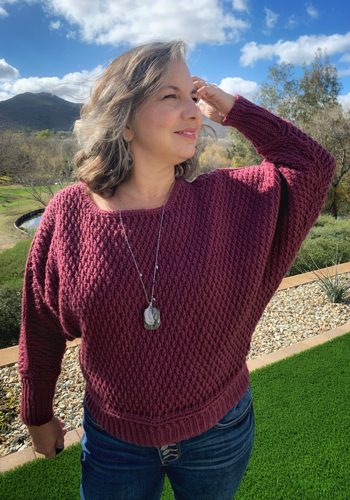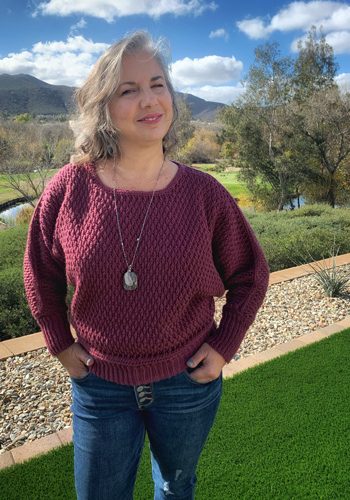 Loops & Threads Cozy Wool Merino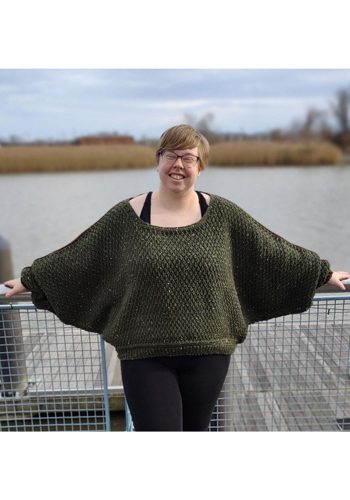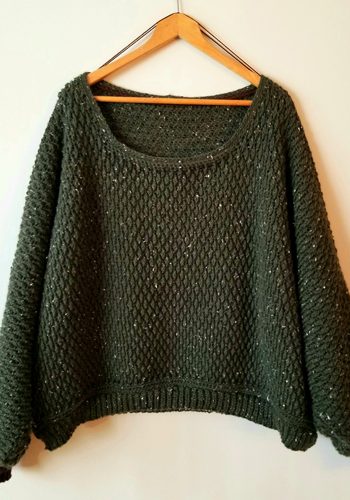 Plymouth Yarn Encore Tweed
75% acrylic, 22% wool, 3% rayon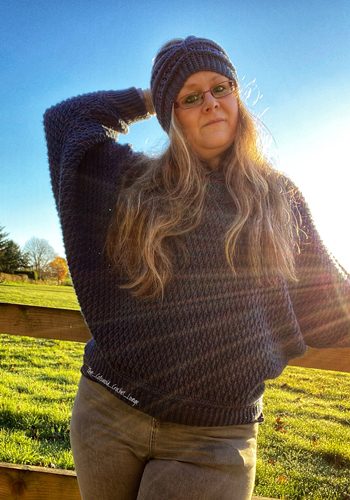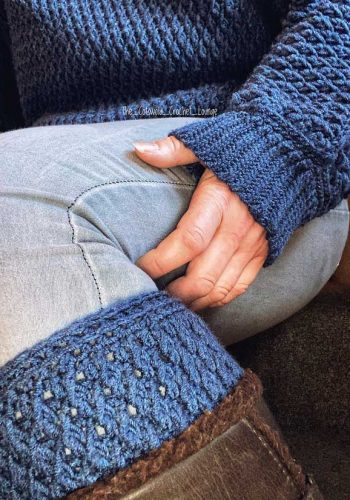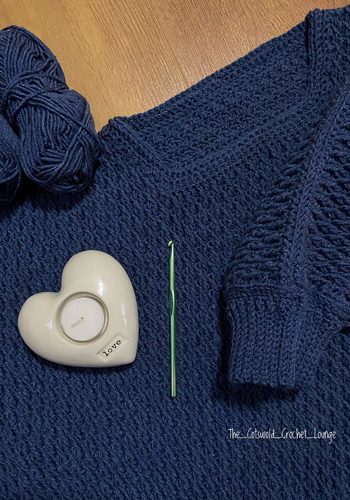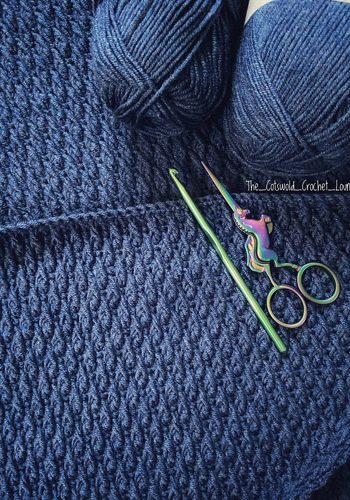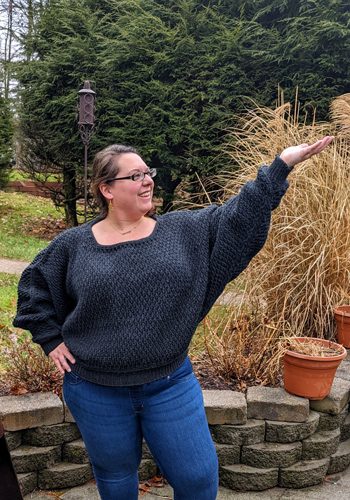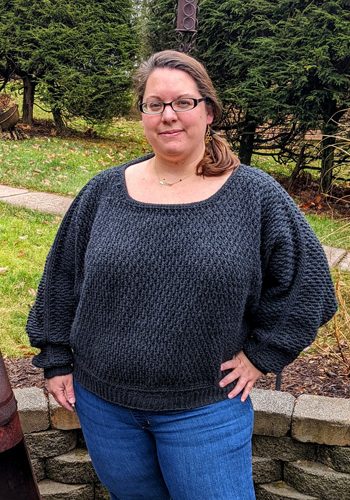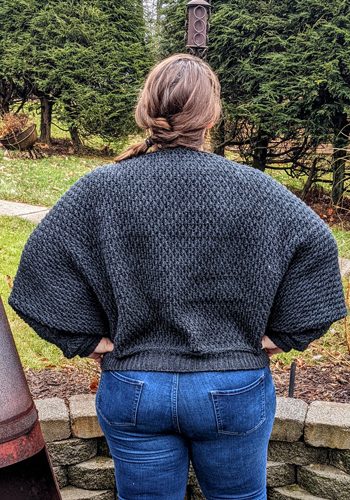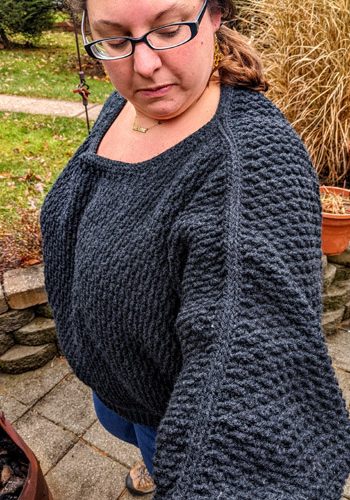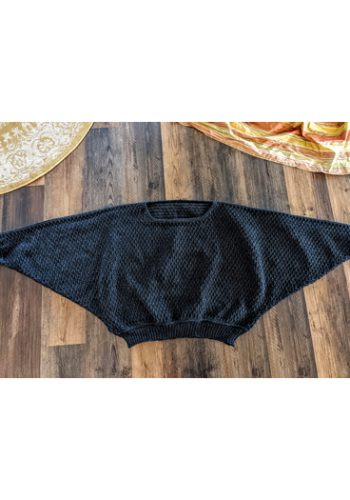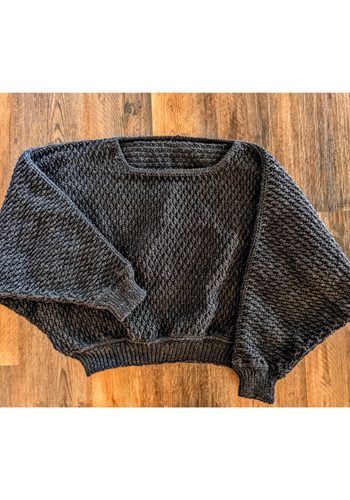 WeCrochet/KnitPicks Brava Worsted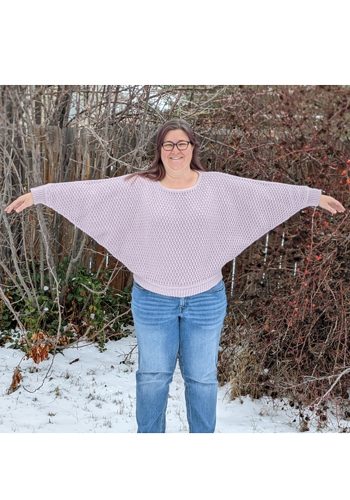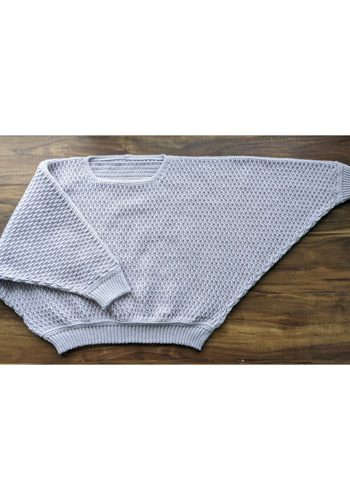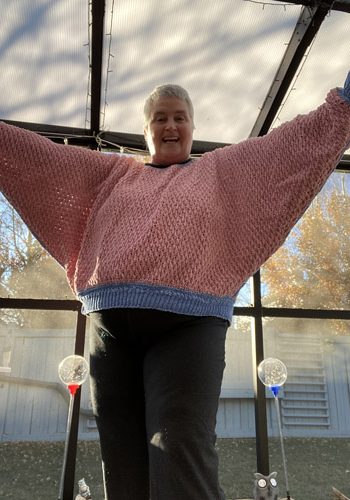 Lion Brand A Star is Born: Naptime Sieste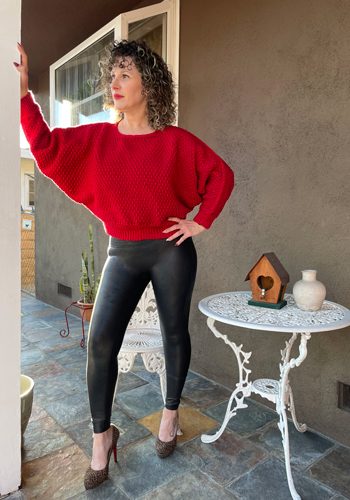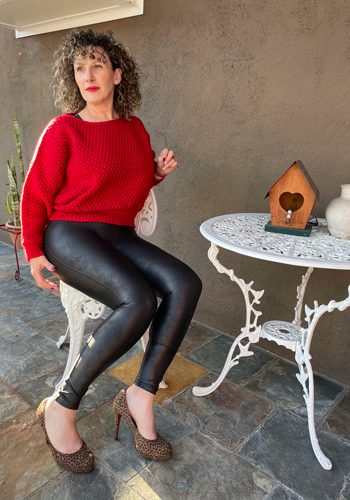 Loops & Threads Joy DK Solids

I'd LOVE to see your work, so be sure to shout out to me @CrochetHighway on Instagram and use the #CrochetHighway hashtag for a chance to be featured on my stories!
Thirsty for more? Why not check out some of my recently published crochet patterns and stitch tutorials: