Fun crochet texture on a realistic looking pumpkin
Disclaimer: Some links on this page are affiliate links. This means that, if you click through the links and make a purchase, I may earn a small commission at no additional cost to you.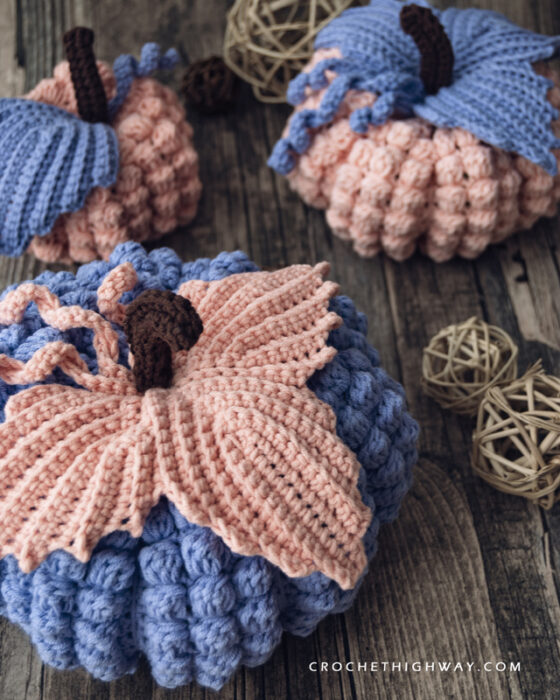 🖤 Step-by-step instructions and stitch chart.
🖤 Detailed tutorial photos for the leaves, pumpkin body and assembly.
🖤 Stash-busting pattern designed to work well with ANY weight yarn.
🖤 Scheepjes Softfun yarn or any yarn in the amounts shown below.
🖤 Your 5 mm and 3.5 mm hooks; I like to use my Clover Amours.
🖤 Tape measure, scissors, darning needle, stitch markers, fiberfill.
🖤 Written for 3 sizes (small, medium, large pumpkin).
🖤 Easy to customize for any size you desire.
🖤 For pattern related questions, please join my Facebook support group or contact me at thecrochethighway [at] gmail.com.
This pattern was available as a free download for a limited time as part of a special event. Sign up for my newsletter here to never miss another free pattern!
When creating this pumpkin design, I knew I wanted the texture on the pumpkin to POP. But then that wasn't enough. I also wanted the leaves to have a WOW effect. The fluffy bobble stitch texture, paired with the intricate looking but deceptively easy short rows on the leaves, and the fun little tendrils, make for the best realistic pumpkin out there!
Join my Facebook support Group
I proud myself with writing ultra-detailed patterns for you, so that your crocheting experience is as smooth and seamless as possible. But whenever you have a pattern related question, my Facebook support group is the place to ask. There you can also share your WIPs and brag about your FOs with the community!
The Bobblicious Pumpkin is the ultimate super-stash-buster project to help you decorate your home for the fall season, stock up on handmade gifts for Halloween, and clear up those odd balls of yarn you have in your stash and make room for new ones! It comes written for 3 sizes but it's easy to adapt the stitch counts, making it possible for you to use ANY yarn you have on hand, and easily create the pumpkin in any size you want.
The body of the pumpkin is crocheted first, and then you work the leaf, tendrils and stem separately and attach them to the pumpkin. The amount of seaming is minimal, I promise! Don't be intimidated by the leaves that might look a bit complicated – I provide you with row-by-row tutorial photos and written instructions, so you'll be able to fly through them. Before you know it, you'll be making them again and again!
I used Scheepjes Softfun for my set of 3 pumpkins. I went for purple and pink because 1) that's what I had in my stash, and 2) it's a pretty Halloween-ish color combo! I used my 5 mm hk for the body of the crochet pumpkin, and my 3.5 mm hk for the leaves and stems.
Yardages and measurements listed below reflect the designer sample (one set of pumpkins). You may use any yarn weight with an appropriate hook size. If your gauge is different, your finished measurements and required yardage will also vary.
Yardages:
1 x Small pumpkin: 90 m (100 yds)
1 x Medium pumpkin 155 m (170 yds)
1 x Big pumpkin 250 m (275 yds)
1 x Small leaf 10 m (11 yds)
2 x Big leaf 85 m (95 yds)
3 x Stem 9 m (10 yds)
Finished measurements (circumference and height):
Small pumpkin: 34 cm (13.5″) by 10 cm (4″)
Medium pumpkin: 44 cm (17.25″) by 12 cm (4.75″)
Large pumpkin: 57 cm (22.5″) by 16 cm (6.25″)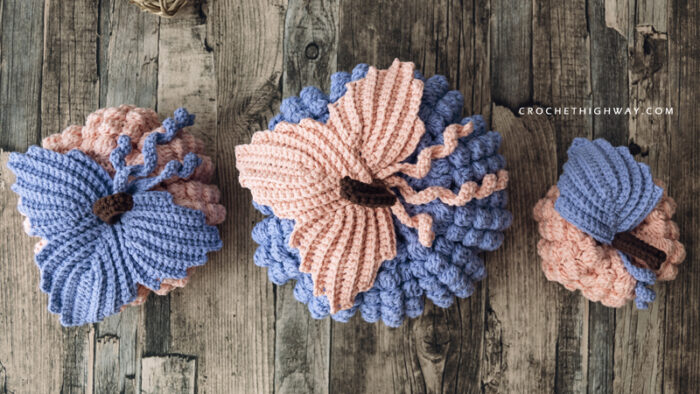 Check out my testers' versions
My patterns would not be so smooth without the input of my team of talented testers. Scroll alllll the way to the end of this photo gallery for some inspiration on various colors. Swipe left & right for more photos of your favorite versions!
Want to test my future patterns? Check out how you can become a pattern tester for CrochetHighway!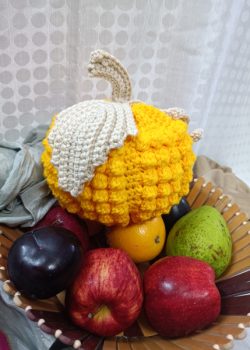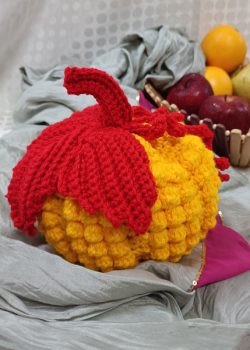 Using Ganga Oliva and Ganga Desire (DK weight) and a 4 mm hook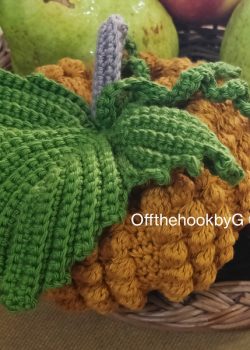 Using Ice Yarns Softly Baby (DK weight) and 4.5 mm and 3 mm hooks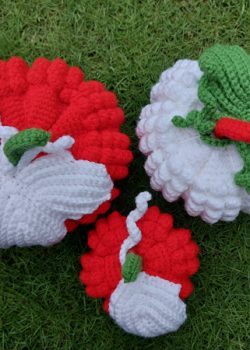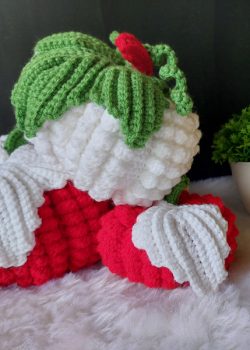 Using Pound of Happiness by Ganga Acrowools (worsted weight) and 4 mm and 3.5 mm hooks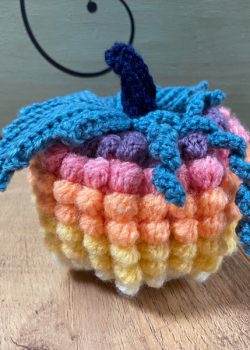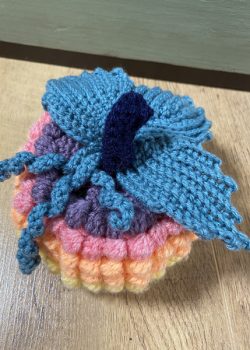 Using DK weight yarn and a 4 mm hook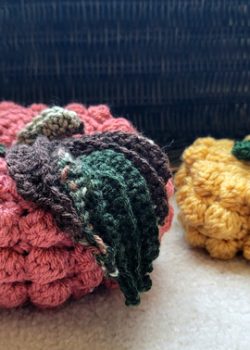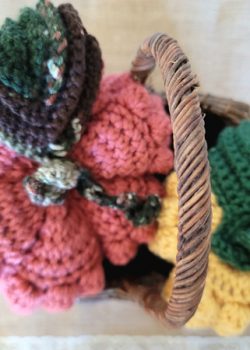 Using Red Heart Soft and Premier Everyday (worsted weight) and 5 mm and 3.5 mm hooks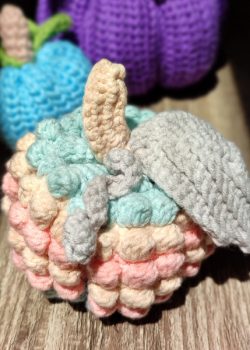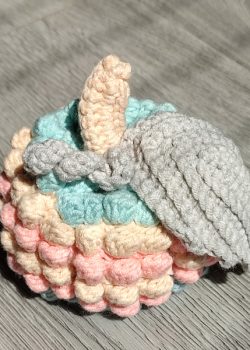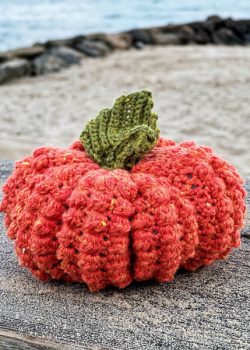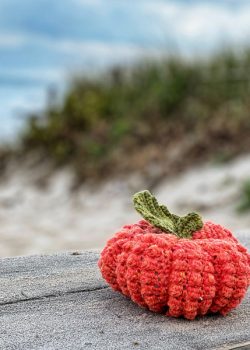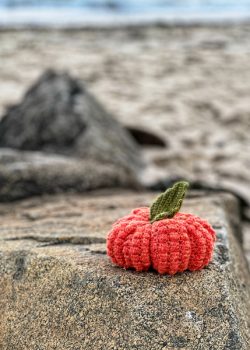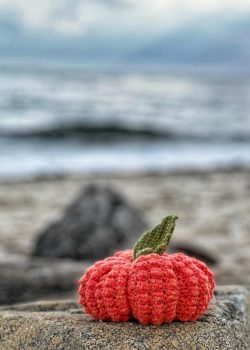 Using Yarn Bee Fresco Fiber (DK weight) and 4 mm and 2.75 mm hooks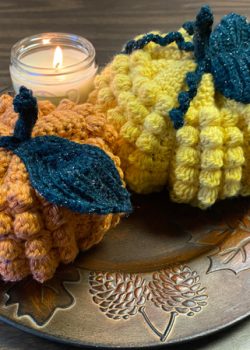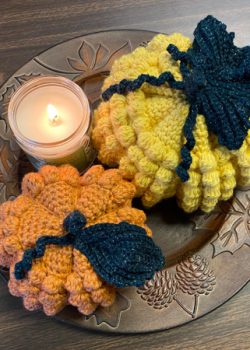 Using Yarn Bee Tweed Indeed (worsted weight) and Yarn Bee High Lights (DK weight) and 4 mm and 3.25 mm hooks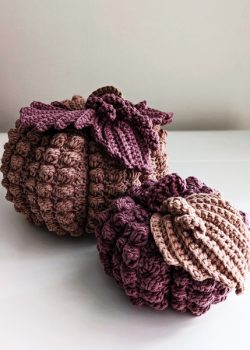 Using Scheepjes Softfun (DK weight) and 5 mm and 3.5 mm hooks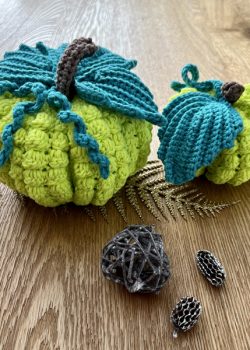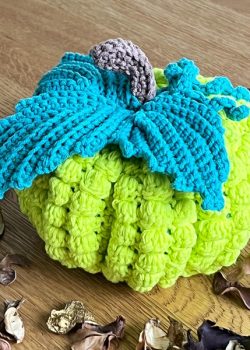 Using Scheepjes Softfun (DK weight) and 5 mm and 3.5 mm hooks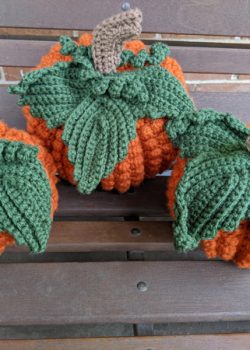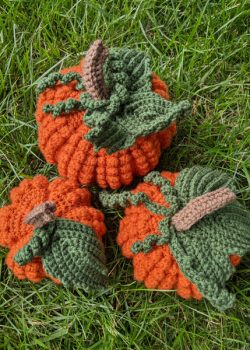 Using Big Twist Soft (worsted weight) and a 5.5 mm hook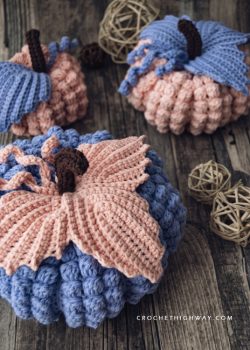 Using Scheepjes Softfun (DK weight) and 5 mm and 3.5 mm hooks

I'd LOVE to see your work, so be sure to shout out to me @CrochetHighway on Instagram and use the #CrochetHighway hashtag for a chance to be featured on my stories!
Thirsty for more? Why not check out some of my recently published crochet patterns and stitch tutorials: