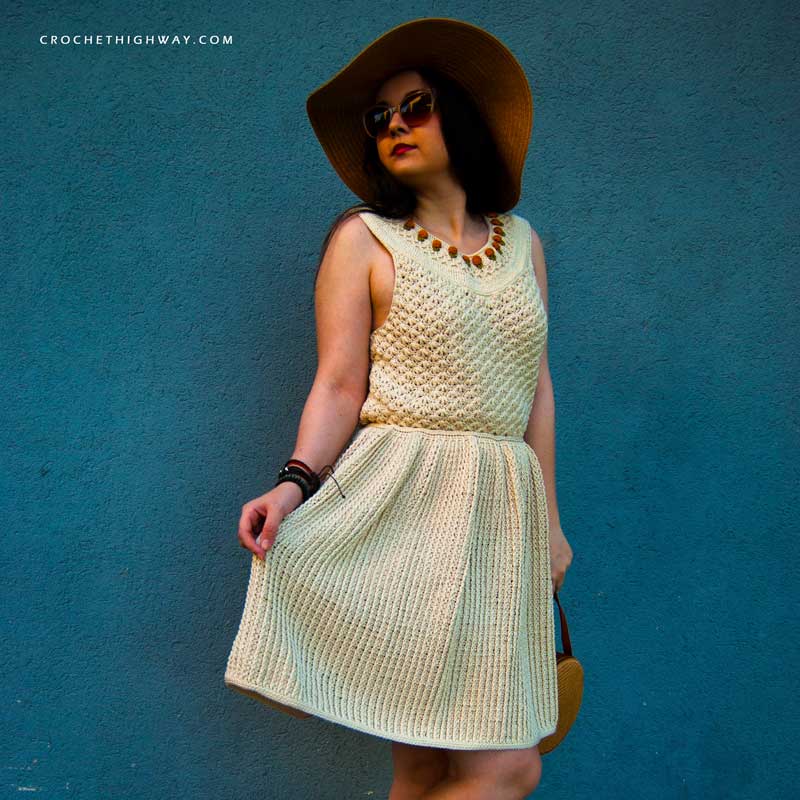 Is it a dress, a peplum, or a tank top? You get to choose!
The For the Love of Tulips Dress is completely seamless and is constructed from the top down, allowing you to try it on as you go and providing customization instructions, to make any necessary adjustments in order to create a garment that fits YOU perfectly.
This advanced intermediate pattern has you covered with step-by-step instructions from start to finish, with tutorial photos to help you pass the more intricate sections.