Size-inclusive crochet garments
Introducing the ultimate crochet yoke: a collar so beautifully textured and intricate, you'll have people wondering if it's indeed made with yarn and a hook, or if it's literally sculpted. Featuring the signature plump tulip flowers from my Tulips Crochet Collection—my own interpretation of a crochet tulip stitch, this crochet tank top can be dressed up or down and the color combos are endless!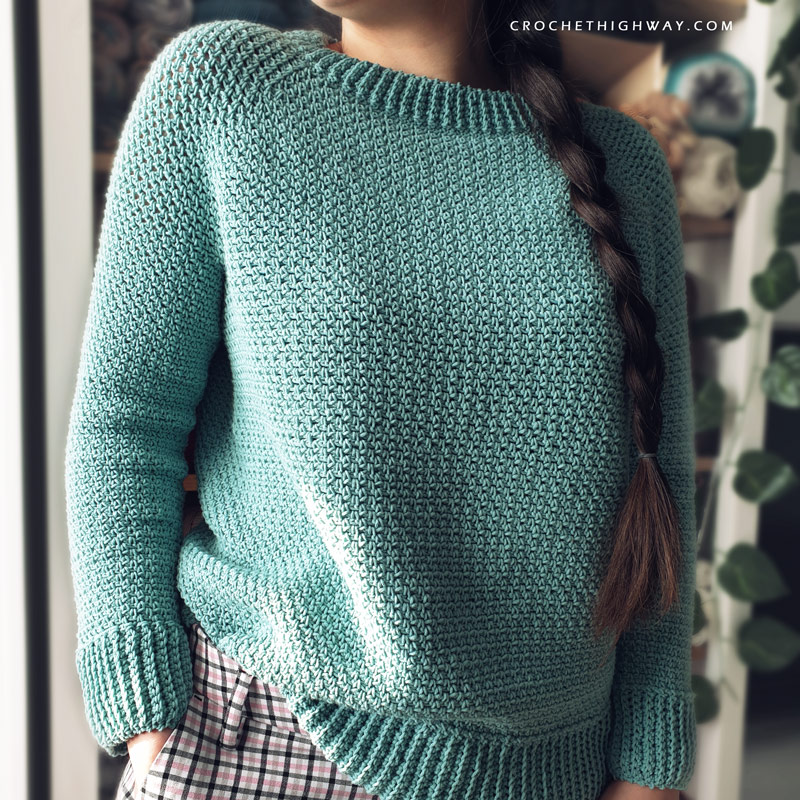 This super versatile, top-down sweater is specifically designed to help you put all those DK scraps to good use. The simple yet meditative moss stitch encourages your yarn to do most of the talking, while also allowing for some mind-blowing color blocking ideas. The sweater can also be worked up in a single color, for a timeless wardrobe staple. Consider this pattern your blank canvas and let your imagination run wild!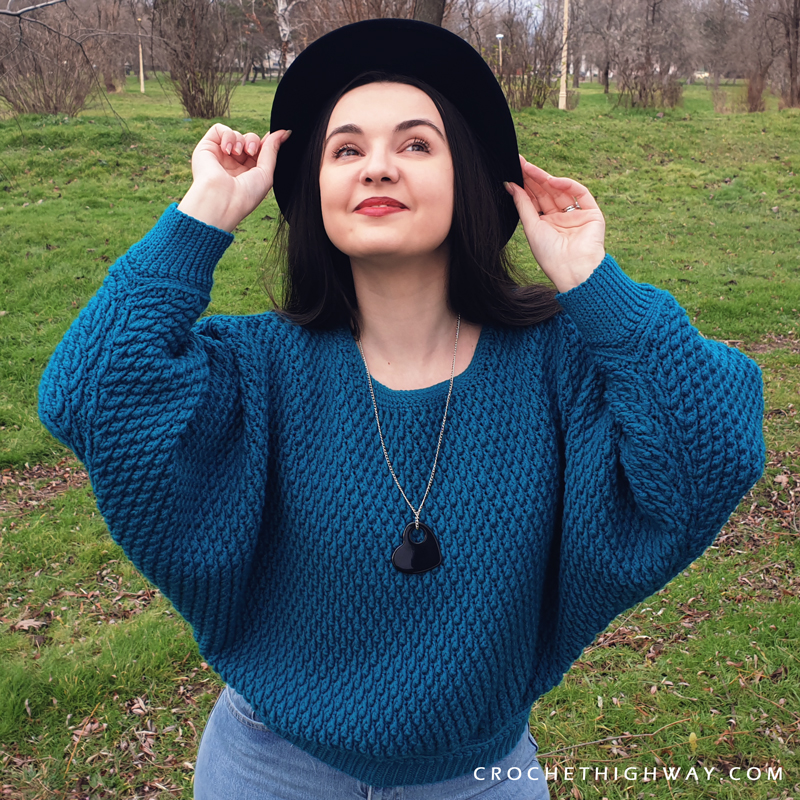 This batwing sweater will make you feel both comfortable, and effortlessly elegant. With loads of positive ease at the bust, it provides warmth and comfort, and the stretchy ribbing hugs your hips and wrists, keeping everything in place. All the while the alpine stitch pattern works its magic and embraces you in waves upon waves of three-dimensional texture. The printable PDF pattern includes clear instructions and a bunch of tips & tricks and tutorial photos, leaving no guesswork for you. It also comes with a helpful row tracker, laying out every single row and stitch count for each size separately. This way you can easily check your stitch count and track your progress at any time.